New Mazda MX-5 wins World Car of the Year 2016
Mazda's MX-5 roadster wins overall WCOTY title, with Audi R8 the best performance car and BMW 7 Series the best luxury car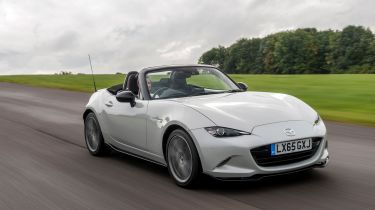 The fourth-generation Mazda MX-5 has been crowned World Car of the Year 2016. At the ceremony during this year's New York Motor Show, the two-seat roadster was gifted the overall gong by a panel of expert judges.
The MX-5 beat the new Mercedes GLC SUV and Audi A4 into runner-up positions. It also took the award for Best Car Design, beating the Jaguar XE and Mazda's own CX-3.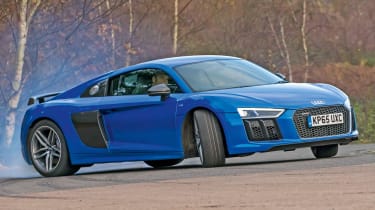 The new Toyota Mirai hydrogen fuel cell car was awarded Best Green Car, while the BMW 7 Series took the gong for Best Luxury Car. The Performance Car of the Year is the new Audi R8, which beat out the Mercedes-AMG C 63 and Honda Civic Type R .
Nominations for each category are given by a committee of automotive journalists from around the world. Previous winners include the Mercedes C-Class (2015), and the Audi A3 (2014).
Do you think the Mazda MX-5 deserved to win? Let us know below...