"Too much choice could mean making the wrong decisions"
Steve Fowler's all for personalising your car - but could the wrong choices spell the difference between a great car and an awful one?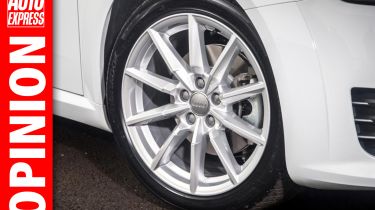 As more car brands offer an increasing array of personalisation options - bespoke equals luxury (and more profit!) - there's a real danger customers could be making choices they'll regret.
This week I was invited to Ingolstadt to give Audi's chassis experts feedback in some back-to-back tests. One of which was with the TTS.
We're big fans of the TT here; it was named Coupe of the Year at the Auto Express Awards just a few weeks ago. And I was asked to drive one with 19-inch wheels and another with some truly gorgeous 20-inch rims. Gorgeous, that was, until I drove the car.
• How not to spec your new car
Here were two identical TTs with only an inch of difference in wheel diameter (and tyre brand) between them. I loved the car on 19s, but hated the same car on 20s; it felt nervous and uncomfortable.
It made me think: how many people will test drive a car on small wheels, then be drawn to tick the options box based on a picture on a website? They won't know the effect until it's too late.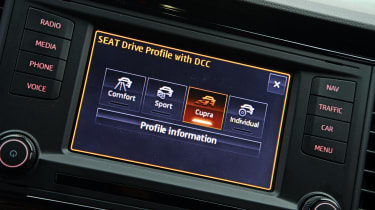 Even among these esteemed engineers, I was getting confused by the array of options on some models: steel springs, air-suspension, magnetic ride, lowered, lowered even more, small wheels, big wheels... No two cars feel alike. And if you're test driving then playing with the options list, you could end up making an expensive mistake.
• JLR SVO to build bespoke cars
This is not just an Audi problem; it's an issue for lots of premiuem and mainstream brands. Choice is never a bad thing, unless it's confusing. There's so much choice with dynamic, luxury, safety and technology options, I actually feel sorry for the salespeople who haven't a hope of explaining it all properly - let alone the people trying to make buying decisions.
Yes, bespoke equals luxury. But luxury also means easy - and buying many of today's top cars is just way too hard.
Is too much choice ever a bad thing? Let us know in the comments below...