Audi announces increasing involvement in Formula E racing
Team ABT Schaeffler Audi Sport will benefit from Audi financial backing this year, before a full factory-supported car breaks ground in 2017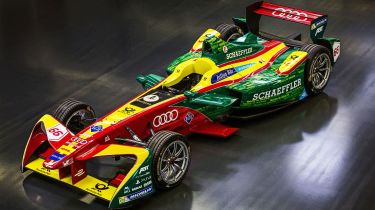 Audi has announced its plans to enlarge its involvement in the increasingly popular Formula E race series, first with partner Team ABT Schaeffler Audi Sport before joining the races with a factory-backed car.
The 2016/17 Formula E racing season begins in October in Hong Kong, with final tests taking place at Donington Park in Leicestershire between September 5-7. It's at Donington that the Audi livery will first be displayed on Team ABT Schaeffler Audi Sport cars,  with the iconic four-ringed badge taking price of place on the sides and rear wings of the competing car.
Audi has been lending the Audi Sport name to the team since Formula E's beginnings in the 2014/2015 season, allowing the team to use Lucas di Grassi (an Audi test driver) as well as using Audi Sport infrastructure in Neuburg. But in the 2016/17 season, Audi will also be providing financial and technical support, before joining the technical development team with Schaeffler in the 2017/18 season.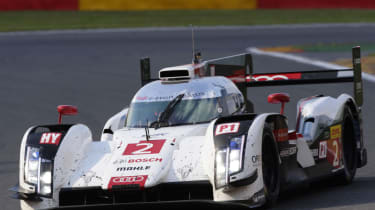 Audi's commitment to motorsport is legendary, with the company taking part in rallying and circuit racing, though in recent years its Le Mans victories have become more noteworthy. Head of Audi Motorsport Dr Wolfgang Ullrich, said: "In the 24 Hours of Le Mans, Audi was the first manufacturer to have achieved victories with a TFSI engine, a TDI and a hybrid race car… now we intend to repeat this in fully electric racing."
• Jaguar to make Formula E debut
Audi says the move into Formula E is intended to strengthen the company's commitment to future technologies. The company says "By 2025, every fourth Audi should be an electric vehicle."
Audi will be joining a crowded grid in the Formula E series, with rival premium manufacturer Jaguar entering for the first time alongside existing teams such as DS, Renault and Mahindra.
What do you think of Audi's move into Formula E? Let us know in the comments below...