"The WCA shortlist shows that Germany and Japan still rule"
Mike Rutherford has been scrutinising the shortlist for the 2017 World Car Awards - and it's clear to him who the real global players are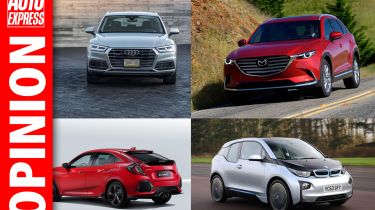 Worry less about the sometimes iffy predictions and promises from volume car producers across the globe. Instead, concentrate more on the products they can actually sell you and allow you to drive away in over the next six months or so.
These genuinely on sale and available models (not to be confused with those that aren't even in production, but can still be ordered) are the only products the World Car Awards is interested in at this time. And I can reveal that WCA has just concluded - in terms of mass-produced all-new cars for motorists across the globe between now and spring 2017 - that Germany, Japan, USA, South Korea, and Britain (in that order) rule.
• 2017 World Car Awards shortlist
Why no mention of huge emerging car-producing nations such as China? Because it's not yet making world-class cars for true global consumption by large numbers of buyers in, say, Britain, mainland Europe and North America. Give it time, though.
The manufacturing giant with the most WCA nominations is the VW Group - thanks mainly to the rise and rise of Audi, aided and abetted by sister firms Bentley, SEAT, Skoda... and the still-troubled Volkswagen brand of diesel debacle notoriety.
That just-published provisional WCA nominations list proves the still globally dominant German-based VW Group is being challenged by America's GM, Japan's Toyota, South Korea's Hyundai-Kia and UK-based Jaguar Land Rover.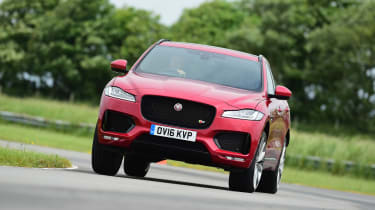 Production and sales-wise, homegrown JLR isn't a top five international player. But in terms of frequency and quality of product, it's right up there. The F-Pace must be one of the favourites to be crowned World Car of the Year in New York in early 2017 and although the new Discovery comes to market too late to be a contender, the head-turning Evoque Convertible is nominated and is surely a real contender for a class win.
As is Suzuki, or Smart, in the World Urban Car category, plus forgotten but not gone Chevrolet which - surprisingly - has the most genuinely new contenders in the Green Car sector. Shockingly, Japan's Nissan doesn't earn a single WCA nomination (the Micra arrives in the showrooms too late) and America's Ford just scrapes in with only one contender - the little £9k Ka+ - which is about as 'un-America' as a motor car from Uncle Henry's firm could ever be.
Which nation do you think will come out on top in the 2017 World Car Awards? Let us know in the comments below...