"Britain is unproductive? I don't believe it for a second"
The Office for National Statistics suggests that British workers aren't as productive as others. Mike Rutherford thinks that's rubbish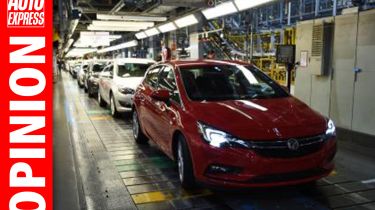 I've long been suspicious of the Office for National Statistics and its big bruv, the UK Statistics Authority. For example, ONS reckons that average expenditure on motoring five years ago – when cars, insurance policies, parking charges and toll fees cost considerably less – was higher than it is today? Yeah, right.
It might have passed you by that the citizens of Britain have democratically voted to divorce the EU. This, in turn, means the 'Brit worker versus mainland-Europe worker' debate has intensified. I've heard some disgracefully cruel, borderline racist comments about how Englanders, Scots, Irish and Welsh aren't willing, able and hard-working as their counterparts from the continent. Now, intentionally or otherwise, ONS has effectively joined this heated discussion, and further inflamed the situation by claiming our 'productivity, as measured by output per hour worked' is 27 per cent lower than France, 30 per cent down on the US and 35 per cent adrift of Germany.
• MG stops production at Longbridge
Millions of decent, committed men and women on their way home from work heard BBC radio broadcasts also declaring: "Most of us go to work Monday to Friday. But in Germany, the US, and even France, workers could go home on a Thursday and easily match our efforts."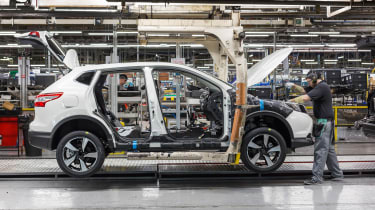 The inference was and still is clear – Brits and Britain are hopelessly unproductive compared with many of our fellow wealthy/industrialised nations on the European mainland and North America.
This I don't believe for a second. If Brits are so bad at producing the goods, how come Vauxhall's plant in Ellesmere Port was recently picked by German parent company Opel (over its Bochum factory) as THE best place to build the all-new, award-winning Astra? It was largely down to its productivity record, a spokesperson said.
• Compact Family Car of the Year 2016: Vauxhall Astra
The Society of Motor Manufacturers and Traders added that 2015 represented the sixth successive year of growth in UK vehicle output. And high-end made-in-England cars like Bentleys, Jaguars and Rolls-Royces are responsible for much of that rise. Maybe the puppet that is ONS, and its puppeteer, the UK Stats Authority, should look in the mirror.
After all, the latter is currently recruiting a senior employee who'll be paid £71,250 pa – for a two-and-a-half day week! It's nice, unproductive work if you can get it. Honestly, the stench of hypocrisy is overwhelming.
Do you agree with Mike? Let us know in the comments below...