Every second counts: Riding shotgun with an ambulance crew
With the busy festive season in full swing, we join an ambulance crew to witness the impact bad driving can have on a 999 callout
As far as deadlines go, it's fair to say that ambulance crews in the UK have it tougher than most, with Government-mandated targets to reach 75 per cent (65 per cent in Wales) of all Category A callouts – those classed as "life threatening" – in under eight minutes.
And with a rising number of 999 calls, meeting these times is harder than ever as recent figures show that the 14 UK ambulance trusts have reached an estimated 68 per cent of all callouts in the past year in eight minutes or under.
• What is the UK drink-drive limit?
At this time of year, the task becomes even more difficult, because the festive period is one of the busiest times for the emergency services – as well as one of the busiest on the road. Traffic is one of the main reasons paramedics fail to arrive inside their target time, with motorists unknowingly blocking a path or failing to move out of a junction – often to the detriment of the patient.
To find out what motorists are getting wrong, and more importantly, what we as drivers can do to help the emergency services, Auto Express spent the day out on call with the South East Coast Ambulance (SECAmb) service in Chertsey, Surrey. Our shift starts early on a brisk Tuesday morning, and within minutes a call comes through.
It's a Category A Red 1 emergency – a cardiac arrest. Paramedics James Perks and Charlie Adler stop chatting to us, jump into action and fire up the Mercedes ambulance parked nearby.
• Best movie cars: Ghostbusters Ambulance
This whole system is geared towards efficiency. Ambulances are maintained at a 24-hour service bay, with paramedics returning keys to servicing teams which restore each vehicle with supplies while another ambulance is ready to go should an emergency come through. And when a call does arrive, the patient's details are instantly uploaded to the communications system installed on the ambulances. Their location is pinged to the sat-nav which automatically starts the guidance, and if the situation becomes critical, the crew will be alerted via the system.
This well oiled machine is repeated, and the Category A callout we witness is the first of many for Perks and Adler. With NHS England receiving over 26,000 emergency calls a day, of which 18,600 require an ambulance, the pair will easily fit eight callouts in their 12-hour shift. This callout is a prime example of ambulance crews struggling to meet the eight-minute deadline on crowded roads when time really is a matter of life and death. Perks estimates that pretty much every ambulance trust across the UK struggled to meet the 75 per cent target this year, and adds: "What drivers don't realise is that by creeping along, they often close a gap to an oncoming vehicle and force us to accelerate or turn quickly."
And ambulances aren't always meant to be driven fast, as Adler points out, with more severe cases requiring a slower journey back to hospital: "We get to places quickly by driving smoothly. People need to remember that 50 per cent of the time we have someone in the back with us. Safety is a key priority for us." The more seriously ill the patient, the slower the ambulance may have to drive.
Partnership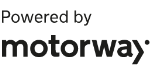 Need to sell your car?
Find your best offer from over 5,000+ dealers. It's that easy.
• Training with the UK emergency services
A full-size ambulance attending a critical scene is just one of a number of vehicles that the service has on its fleet. SECAmb also has Land Rover Discovery 4s for rural areas and unmarked estates for scene managers, and all come with different challenges for drivers.
We join clinical operations manager Steve Haire on the next callout to see how it differs from tearing along on a Category A shout. Scene managers like Haire are required to cover a wider operational area than ambulance crews, and are therefore excluded from the eight-minute deadline, but time is still of the essence. We jump into his unmarked Skoda Octavia vRS and join the morning traffic with the lights on and the siren at full chorus.
Haire says the worst of times can see a 15-minute journey turn into a 55-minute slog. "It's a mixture of too many cars on the road at any given point and drivers not knowing what they're doing – pulling out in front of us or blocking the road," he explains.
The first obstacle we approach is a two-lane roundabout. Drivers should not enter a roundabout when an emergency vehicle is navigating through, but Haire still has to brake around people who have tried a late dash through. On another roundabout a young driver who isn't paying attention nearly ploughs into us. "This happens on a daily basis," notes Haire. It's not always easy for motorists to know what to do when faced with an ambulance, with each scenario on the road requiring a different response, but often the safest and best action is for drivers to come to a stop, far in advance, giving plenty of room for the ambulance. This is the advice in the Highway Code, too.
Despite that, it's far from the norm. As we approach the crest of a hill, the driver of a Nissan Micra fails to pull over and stop the car. Instead she continues to drive at a slower pace expecting us to overtake. "This is just dangerous," says Haire. "Because she didn't stop, we now have to wait as we can't overtake on top of the crest as we can't see what's on the other side." Haire says.
Throughout the journey we see most people making an effort to get out of our way, even if it isn't always in the correct manner. But Haire says some motorists will purposefully work against emergency vehicles: "Because I drive an unmarked car, people possibly assume I'm an unmarked police officer. As a result, some have tried to actually block my progress to a scene."
It's not just drivers who cause a problem, either. As we enter the town centre of Chertsey with the lights and sirens blaring, most cars pull to the side, but as we approach a pelican pedestrian crossing, a man waiting to cross decides to prioritise himself over the oncoming emergency vehicle. He begins to walk across, in what appears to be a deliberately slow manner, maintaining eye contact with us. Haire says while ambulances do not have the right of way on red lights, they can claim exemptions for certain situations. Clearly, the pedestrian should have paid more attention and not moved to cross the road.
As we head back to base, we're left thinking that maybe dealing with these irritations on the road is just part of the job, an unfortunate downside to an otherwise rewarding career. The crew members Auto Express speaks to all agree, but Haire thinks it's something that can easily be addressed to improve things for paramedics, motorists and, most importantly of all, the patient.
"I would like to see more driver training from the Government," explains Haire. "Learners should be taught more on what to do around emergency vehicles as well as motorway driving, which would bring about more attentive drivers."
• Phone use behind wheel as bad as drink-driving
The message from ambulance crews then is clear: by thinking in advance and giving way safely, you can end up saving crews crucial minutes – and lives. With emergency crews working long hours protecting you and your loved ones, there's really no reason for us to make their jobs any more stressful on the roads.
Top Tips for drivers to help 999 vehicles
Steve Haire, clinical operations boss at South East Coast Ambulance service, gives his advice for drivers to aid emergency vehicles' progress.
Use the mirrors more
"You'll see emergency vehicles approaching a lot sooner and will be able to position yourself better on the road as a result."
Observe both the front and rear of your car
"Emergency vehicles can come from any direction, so pay attention to the traffic in front of you as well as behind you."
Think
"Consider where an ambulance wants to go and find a safe place to pull over, giving it plenty of room to pass safely and quickly."
Keep the radio volume down
"Loud music can distract you from sirens. When a convoy of ambulances is rushing to a scene, different siren tones will often be used to separate one vehicle from another so traffic doesn't close up after the first one passes."
Don't use a mobile while driving, and don't wear earphones
"Using a handheld mobile phone while driving is illegal, but we're unfortunately seeing an increasing number of motorists doing it. Some go as far as having their headphones in and listening to music. Loud music through headphones can cancel out the sound of sirens – don't do it."