The best 6-wheeled cars ever
Where do you go when four wheels aren't enough? How about six wheels? Or even eight?
There's always been an argument between car and motorbike fans that four wheels are better than two, and vice versa. But for some people, neither is good enough. Over the years, there have been plenty of people who think that six wheels, or even eight wheels is the way to go. While most of these multi-axled wonders have never got beyond the drawing board, there have been a few that have made an impact. And here we've picked a few of the most successful, bizarre or wacky creations to have appeared.
While six-wheel drive has been seen as the next logical step after 4x4 for off-road traction – and likewise eight-wheel drive surely must be even better? – our choices don't just lie in the field of off-roaders. There have been a handful of six-wheeled supercars, although these haven't really got past the concept stage, while six-wheel racing cars have had limited success, even in Formula One.
One thing's for sure, these models do have the ability to turn heads like nothing else on the road, or off it. For good measure, we've also picked out a car that has even more than six wheels!
The greatest 6-wheeled cars
Here's our pick of some of the most outrageous six-wheelers ever created...
Land Rover Defender Flying Huntsman
Britain's answer to the barrage of bonkers six-wheeled SUVs is the Land Rover Defender Flying Huntsman. The brainchild of luxury 4x4 and performance specialist Kahn Design, the Flying Huntsman is a world apart from your average farmyard Defender. The chassis has been stretched by 400mm to accommodate the extra wheels and, rather than an agricultural diesel engine, it's powered by a monstrous 6.2-litre V8 from General Motors, pumping out 500bhp. 
• Weirdest special editions ever
Other modifications include a panoramic glass roof, bespoke red leather interior and satin-style paintwork known as Cromax. Expect to pay in the region of £200,000, depending on the options included. 
Hennessey VelociRaptor
They say everything is bigger in Texas, and that's certainly true of the pick-ups. Tuning specialist Hennessey Performance, which is based in the Lone Star state, has worked its magic on the 2017 version of the Ford F-150 Raptor before its official on-sale date. 
The result is the VelociRaptor 6x6, with half a dozen 20-inch wheels wrapped in off-road tyres, locking rear axles, upgraded suspension and a heap of chunky exterior features. The firm describes it as a concept, but it can be bought for a cool £250,000.
Tyrrell P34
With four minuscule front wheels and gigantic rear tyres, the Tyrrell P34 is arguably one of the most distinctive Formula One cars of all time. Even in the outlandish era of seventies motorsport, few racers looked this extreme.
Affectionately known as the six-wheeler, it debuted at the 1976 Spanish Grand Prix, and later that season Tyrrell drivers Patrick Depailler and Jody Scheckter drove their P34s to first and second in the Swedish Grand Prix. However, former world champ Scheckter wasn't a fan of the car, openly calling it "a piece of junk!".
Panther 6
The Panther 6 was the original extravagant six-wheeled supercar. It debuted at the 1977 Earls Court Motorfair - surely influenced py the Tyrerell P34 that debuted in F1 the year before - and wowed the crowds with its appearance and sheer excess.
Partnership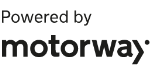 Need to sell your car?
Find your best offer from over 5,000+ dealers. It's that easy.
Under the bonnet was an 8.2-litre Cadillac V8 with a claimed 600bhp and an equally unproven 200mph top speed, while luxuries included a telephone in each door and dash-mounted TV. The price tag of £39,950 was around 40 per cent more than you'd pay for the most expensive Ferraris and Lamborghinis of the time. 
Covini C6W
A spiritual successor to the Panther 6, the Covini C6W six-wheeled supercar was unveiled in 2004. Sporting the same four-up-front, two-at-the-back wheel layout, the C6W used a mid-mounted 434bhp 4.2-litre Audi V8, and had a claimed top speed of 185mph. 
Covini claimed the combination of four-wheel steering and a kerbweight of less than 1,200kg made it agile enough to give established supercars a run for their money, and the prototype even made a run at the 2004 Goodwood Festival Of Speed (above). It's unknown how many, if any at all, have been built.
Mercedes-AMG G 63 6x6
The standard Mercedes G-Wagen is garish enough, but you can go one – or two – better with the G 63 6x6. The six-wheeled pick-up is the biggest and most extravagant street-legal off-roader the firm has ever produced, at 5.87 metres long and with a kerbweight of well over three tonnes. 
It was initially developed for the Australian military with a more utilitarian turbodiesel engine, but power for the roadgoing version comes from a hand-built AMG 5.5-litre 537bhp twin-turbo V8, and it's sent to every wheel in a 30:40:30 configuration. The G 63 also features an on-board compressor, which can raise or lower the tyre pressures to better suit the surface. 
If six wheels won't do, here's the 8x8 Avtoros Shaman...
Why have six wheels when you can have eight? Russian firm Avtoros offers the terrain-battling Shaman with permanent eight-wheel drive to make light work of any situation. The Shama is a monster of a truck, weighing in at 4.8 tonnes and measuring 6.3 metres long. A 3.0-litre 176bhp Iveco turbodiesel engine seems humble for such a behemoth, but despite its imposing size, the Shaman favours function over form. 
It can be driven on tarmac of course, but it's designed for heavy-duty off-road use and can cross surfaces too extreme for even a Land Rover Defender, courtesy of multiple locking diffs and eight-wheel steering. It has a water-tight chassis and can be fitted with a screw propeller for traversing deep water.
Could 6 wheels ever become the new 4? Have your say in the comments...