The amazing classic cars of Cuba
The trade embargo between the US and Cuba has been lifted, but goods and people still move around in classic 1950's American cars
Over 50 years ago, the USA signed a commercial embargo blocking the sale of all American-made goods - including cars - to Cuba. First enforced in 1958, and later extended in 1960 by President John F Kennedy, the three-stage "el bloqueo" prevented all exports, aside from food and medical supplies.
Imposed as an attempt to end Cuba's oppressive communist rule and discourage US citizens from making the short 90-mile trip from the south of Florida as tourists. It also stopped the clock on the country's motoring, as it meant all American-built cars, bikes, and trucks were no longer sent to the country.
As a result, the northern Caribbean island is something of a time warp. The crumbling buildings, potholed streets and stray dogs are reminiscent of a retro Hollywood movie, while 1950's 'Yank Tanks' are everywhere you turn. These classic motors make places like the city of Havana feel like a total trip back in time, stuffed full of some truly stunning American cars.
But with the recent death of ex-president Fidel Castro, things are changing. While food rationing is still a part of the daily grind, running your own business is now a feasible reality.
And since 2014, Cuban nationals have been allowed to buy and sell cars – albeit for vastly inflated prices. In recent times Peugeot and Citroen have been selling more cars in Cuba than ever before, and Far Eastern manufacturers are also making strides, with plenty of Geelys, SsangYongs, MGs and Kias acting as taxis and tourist rentals.
Infiniti also recently registered the first American-built car in Cuba for over 50 years – a shiny red Q60 Coupe – as a bold demonstration of the increasingly relaxed trade regulations that are expected to continue under the leadership of Raul Castro, Fidel's younger brother.
• Future classics to invest in
Despite the modernisation of the island, automotive life is playing catch up and Cuban drivers are still forced to invent innovative ways to stop their ageing motors from collapsing at the side of the road. Simply writing off a car – or selling it for scrap as you might in Britain – isn't an option in Cuba because few residents can afford to buy a new car. You'll find loads of Ladas and tired Moskviches held together with cable ties and gaffer tape as the embargo didn't stop Cuba from trading with other global markets. Links with other (mainly Soviet) nations helped keep business rolling.
Cubans are proud people, too, and you notice how wide-diameter sports exhausts, upgraded stereos and blinding HID headlights complement other more ingenious modifications. A bus or taxi that would be an MoT failure in the UK would be allowed to ferry unsuspecting travellers around Cuba.
But it's the old American cars that attract so many tourists every year and bring a new meaning to the word 'hybrid'. Many are a concoction of parts that are simply forced to fit.
With no spares coming from the US for half a century, the countless American classics you see lining the streets of Havana are unrecognisable from the big-bore V8s that rolled out of the factory more than 50 years ago.
Many seem to be running four-cylinder Japanese diesel engines, coughing out plumes of thick black smoke as they pull away from traffic lights. If a brake light fails a mismatched bulb will be fitted, while several of these cars trundle round after dark without any illumination at all.
Partnership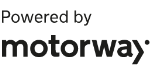 Need to sell your car?
Find your best offer from over 5,000+ dealers. It's that easy.
If a mirror falls off, it's not unusual to find a spare one from a different car – drilled, glued and screwed in to fit.
Such is the Cuban creativity that several cars have been retrofitted with air-con, tinted windows and dash-mounted infotainment screens. To preserve the tatty leather seats, many get coated in sticky vinyl, while audacious stickers and graphics offer almost European levels of personalisation.
It's a common misconception, though, that Cubans are trying to preserve a half-century-long love affair with these decaying automobiles. While it's amazing how well kept these classics are, the US embargo has been a tyrannical and difficult time for the exuberant natives, who've made ends meet in a tricky and turbulent society.
The reason many still drive these ageing Buicks, Cadillacs, Chevys and Fords is that they have to. While the UK's classic car market is enjoying unprecedented buoyancy, in Cuba these cars are a necessity – a way of getting from A to B and, more recently, earning extra cash.
All this is bound to change over the next 50 years as this characterful country slowly embraces Western culture and migrates into the 21st century. So if you want to see Cuba before it catches up, then go now. You won't regret it.
Have you ever visited Cuba? Let us know in the comments...