The self-healing car: a car that cares for itself
Can a car care for itself? Sounds too good to be true! But the tech is here already, as we find out for ourselves
Being asked to take a wire metal brush to the immaculate black bonnet of a Porsche Boxster is an unnerving request. But before we're handed it and told to scrape away, we're informed: "This will blow your mind."
After an initial hesitation, we put in some elbow grease, and the screeching metal brush leaves thick, nasty grooves in the paint. For two minutes, we stare in silence at marks that would leave most people convinced the bonnet is ruined – but then something happens. The scratches suddenly begin to fade, and five minutes later the bonnet looks as pristine as it was before our attack.
Car care has come a long way over the years, but the latest technology is surprising even the specialists working in the area. A self-healing car sounds like the work of science fiction, but chemical companies have evolved car film wraps that can completely heal themselves after damage.
To find out how this technology works, and the benefits it offers to motorists, Auto Express spent the day with Reep Midlands in Leicester, which is one of the UK's top detailing and paint protection specialists working with this futuristic self-healing technology.
The secret behind the magic act is a new type of thermoplastic urethane protective film, developed by chemical giant Llumar and used by Reep Midlands.
"The paint protection film (PPF) is incredible. Its self-healing properties come from the film always returning to its natural shape," says Ben Robinson, managing director at Reep Eastern and head of internal training. The glue underneath the paint doesn't harden, it stays in a fluid state which helps the film to recover from something such as a nasty scratch."
Robinson says the film is capable of protecting the car from any scratch or chip a driver may incur on a daily basis, so long as the metalwork isn't bent.
Film technology isn't the only aspect to have evolved over the years – so has the whole process of installing it. Gone are the days of cutting sheets of film with scissors, throwing it over the car and ironing out the air bubbles.
With such hi-tech materials, installers at Reep take a forensic approach to protecting the car's paint. All cars are washed for hours and then dried and cleaned again with isopropyl alcohol to remove any lingering oils or residue. 
After hours of detailing and polishing, the cars are sent to a temperature-controlled room, where installers wear lint-free suits to make sure no dust or other particles from clothing make their way to the paint surface.
One of the key advantages behind PPF is that each car has its own pattern in a library database. Rather than cutting panels with scissors, Reep is connected to a Llumar database where it can pick the exact make and model and send the precise number of panels to be printed by its in-house PrecisionCut printer.
For example, the database contains every single panel for a Volkswagen Golf, which means the car can be covered from top to bottom quickly and accurately. The cost of protecting a car varies between make and model, but prices start from £300 and can go up to thousands of pounds for the most exotic cars.
This may sound like a lot, but Auto Express found that two-year-old cars can lose hundreds of pounds in value from stone chips, with the average shortfall at around five per cent. Pri Chauhan, managing director of Reep Midlands, says many drivers now opt to spend a little more in the beginning of ownership to preserve the value later on.
Partnership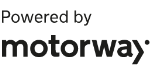 Need to sell your car?
Find your best offer from over 5,000+ dealers. It's that easy.
We're handed a sheet for an Aston Martin V8 Vantage headlamp straight from the printer. The PPF sheets themselves feel like thicker, more durable cling film. To fit the sheet, we first clean the headlamp to make sure there's no debris on the glass and then spray the film with isopropyl alcohol to make it easier to fit. With the sheet on top of the headlamp, we then begin the difficult task of making sure the film sits perfectly – if it isn't correctly positioned, it not only looks odd but also leaves important areas vulnerable.
After several tries, we finally get it close enough for Robinson to give us the thumbs-up. Getting the film sitting right is important because the paint protection will stay on the cars for decades – the company behind the tech, Llumar, offers a 10-year guarantee.
Even with years of training, Robinson and his team can spend days working on a car. The job may sound like a fun Saturday afternoon for keen DIYers, but with this level of tech and precision involved, it's one to leave for the pros... 
How to detail a car like a pro
"The devil is in the detail," says James Cooper, head of detailing at Reep Midlands, as he shines a torch on the side of a Lamborghini Aventador SV. He shows us how the supercar, which has just 86 miles on the clock, is in need of serious attention due to some paint swirls all around the body.
First up is a two-hour wash, where everything from the brake calipers to exhaust pipes are cleaned carefully; when washing the car, Cooper points out the cloths should move from side to side only, as swirling around can end up leaving marks. The car is then dried with towels and heaters, and then washed again with isopropyl alcohol to remove things such as tree sap and road grime that haven't come off during the first wash.
Cooper then describes how he measures the paint thickness of body panels before polishing using a coating-thickness gauge. "It's very scientific. We measure the paint thickness to make sure we use the right pads when polishing."
After doing this, it's not unusual for Cooper and his colleagues to polish a car six or seven times, after which it can be protected with a ceramic coating that comes with a seven-year warranty. "A car cannot physically look better after all this," Cooper concludes.
Do you like the sound of a self-healing car? Let us know in the comments section below...