'Lib Dems are too eager to kill off diesel cars'
Editor Graham Hope thinks the Liberal Democrats' plans to accelerate the demise of diesel is doing a disservice to the UK car industry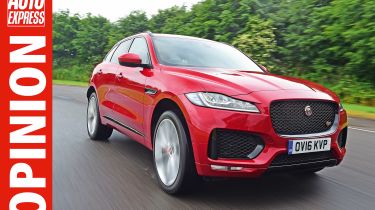 Last week I unwisely chose the Liberal Democrats' Election manifesto for a bit of bedtime reading. This was a bad idea, as rather than relax me it got me rather irate, plus it contained elements of fantasy more suited to the sort of books I read my young daughters at that time of night.
Chief source of my irritation was the suggestion that sales of diesel cars and small vans should be banned in the UK from 2025. The policy suggestion wasn't entirely unexpected; this is ground that the Lib Dems have been over before.
• Diesel scrappage scheme in the UK
But frankly, it's an affront on every level. Firstly, the timeframe is particularly fearsome, and unrealistic. It completely fails to acknowledge the effort and investment the industry has put in to produce the latest Euro 6-compliant diesels, which are not liable to face any charges anywhere in Britain under existing Clean Air Zone Proposals.
Secondly, there seems little understanding of diesel's importance to the UK. As the Society of Motor Manufacturers and Traders chief executive Mike Hawes points out: "With the UK a major producer of diesel vehicles and engines, it's essential for future growth and jobs that we encourage these newer, low emission vehicles on to our roads." Jaguar, for example, has invested hugely to produce the Ingenium units used in the XE, XF and F-Pace.
And thirdly, the Lib Dems' suggestion will only add to the reputational damage of diesel, causing unnecessary alarm among current potential buyers.
Let's be clear; yes, diesel's long-term future is uncertain. But by trying to accelerate its demise, the Lib Dems are doing a disservice to an industry which is working incredibly hard to develop clever alternative solutions, and to buyers who have a glut of excellent, relatively clean diesel cars they shouldn't be scared out of choosing just yet.
What do you think about the future of diesel? Do you think Graham is right? Let us know below...