'Jayne Snow is urging motorists to not pay when wrongly accused'
Mike Rutherford thinks motorists need better protection from potential scammers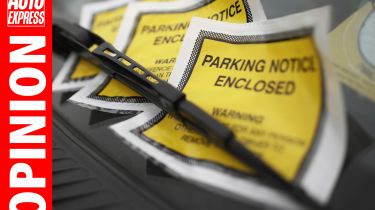 If justice and fair play still mean something in modern Britain, we motorists need fresh legislation offering us protection and compensation from scammers in the private and public sectors.
On the parking front, a 'Jayne's Law' is needed – and here's why. Countless drivers continue to be victimised and subsequently fined when using land belonging to entrepreneurs or local authorities.
Jayne Snow, 25, recently paid to leave her mid-sized car in a council bay, didn't overrun her time, yet still received a ticket. How come? Absurdly, Medway Council effectively alleged that her vehicle – just four and a bit metres in length – was too long. For this 'crime' she copped a £75 fine.
• Drivers hit with "eye watering" fines from private parking firms
But the accused became the accuser. She informed the local authority that her car isn't too long, but that its bays are too short. Ms Snow returned to the scene of her alleged offence, measured the bay, then told the council's parking experts something else they seemingly didn't know – the bay she occupied plus others adjacent to it were, and still are, less than 3.5m long. This makes them legally acceptable for the tiny number of Smart (or similar) city runabouts in Britain, but not for the tens of millions of other everyday cars that we motorists use.
Ms Snow also reminded them of the council's own standards, which state that 4.8m, not sub-3.5m, is deemed the minimum length for a parking bay. Now the newly crowned parking queen is urging countless other motorists who – like her – feel they're innocent to fight back and not pay up when wrongly accused and fined. "I'm spreading awareness so that nobody else gets done over. Check your evidence, do your research, stand up to authority," she advises.
• Best parking app for your phone
Surprise, surprise, the council has now cancelled the fine. But after all the work she's had to put into proving her innocence and the local authority's guilt, the withdrawal of a fatuous penalty isn't enough.
Under a proposed Jayne's Law, she and other unfairly accused motorists would be financially compensated for the time and expense involved in fighting fines that shouldn't have been imposed. Auto Express is this week writing to Ms Snow's MP, requesting that the proposed Jayne's Law is at least raised in Parliament. If it isn't, the mugging of motorists will continue. That's not British. And it certainly isn't justice.
Do you agree with Mike? Let us know in the comments section below...