Three out of five of English local councils cut roads budget
62 per cent of local authorities in England cut their highways and transport budget this year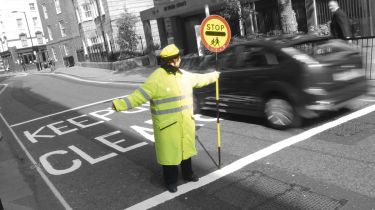 Three out of five councils in England have cut their roads budget by an average of £700,000 this year, according to new figures. Analysis of 363 local authorities by the AA found that 62 per cent cut their total highways and transport budget between 2016 and 2017.
The average budget for 2017/18 is £11.6 million compared to £12.1 million in the previous 12 months.
• Pothole related call-outs rise by 63 per cent
A portion of council transport budgets is set aside for planned roadworks and repairs for issues such as potholes and road signs. More than half (53%) of local authorities have cut this road maintenance budget.
Among those councils that have cut budgets, road maintenance spending has fallen by an average of £900,000. The Greater London Authority has made the largest cut of £59.5 million while North Yorkshire has seen the biggest drop outside the capital, of £6.2 million.
The axe is also being taken to funds for school crossing patrols, street lighting and winter services like road gritting.
To offset budget cuts, more than 200 councils are planning to increase their income from car parking charges by raising fees for public parking and residential permits. Westminster Council expects to raise an extra £12 million in parking revenues this year, the most of any local authority in England.
• Diesel parking charge: £2.45 'D-Charge' parking supplement for London
AA president Edmund King said: "It is clear that local authority budgets are being squeezed and highways budgets are almost the first in line to be cut.
"Drivers will be frustrated that in many councils the additional income from increased parking charges won't be reinvested in improving the state of local roads.
"Far too often drivers are viewed by every level of government as wallets on wheels. We think it is time to redress the balance and drivers get the investment needed to bring our roads back up to scratch."
Do you think enough is being spent on our roads? Give us your thoughts in the comments section below.