Government proposes new Major Road Network to cut congestion
The Major Road Network would consist of roads that complement the motorway and strategic road network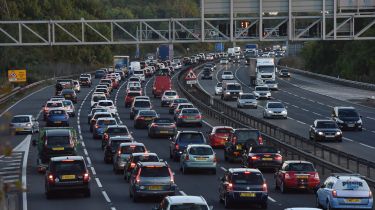 A new Major Road Network that would complement England's motorway and strategic road network has been proposed by the Government.
The Department for Transport said it is currently consulting on the creation of a Major Road Network (MRN) that would consist of "England's most important routes which complement our motorways and strategic trunk roads," in order to cut congestion and improve local economies.
• Traffic jams cost the economy £9bn a year
The consultation identifies a set of roads that currently support the Highways England managed Strategic Road Network, but which do not fall under a general funding and maintenance schedule as potential roads to be included in the MRN. The Major Road Network funding would be available to schemes seeking between £20 and £100 million in funding, and which would reduce congestion and improve the transportation of goods and services.
Previous studies have shown that some local road networks that are important for local economies and which experience large levels of traffic are in need of greater care, but this can be difficult to coordinate as the roads often cross several local authorities which may not share maintenance schedules and practices.
These roads could potentially be included in the MRN, which would coordinate investment and maintenance practices across the road. However, local authorities would still remain responsible for the roads. The consultation says: "[These local roads] require more consistent and coordinated management than the rest of the Local Road Network."
The Local Road Network also doesn't benefit from the Road Investment Strategy Cycles, currently worth £15.2 billion in funding.
• Cars could report potholes under Government plans
The Government is debating how to define the MRN, with proposals so far including the use of traffic flow levels as identifiers of potential roads in need of the extra funding and coordination. Roads that show persistently high levels of use, and that play a key role in terms of goods and services transportation could be included in the network.
The proposals also include the possibility of including de-trunked roads; sections of roads that were previously part of the Strategic Road Network. The consultation will close on 19 March 2018.
Transport secretary, Chris Grayling, said: 'We propose to create a Major Road Network, of approximately the same mileage as the network for which Highways England is responsible. We propose to create a specific new funding stream which will be dedicated to investing in this network and raising the performance standards which motorists experience on it."
Would a better maintained Major Road Network help reduce congestion in the future? Tell us your thoughts in the comments below...