£15bn in UK road upgrades planned after General Election 2015
David Cameron has outlined plans for large UK infrastructure spend ahead of next year's General Election.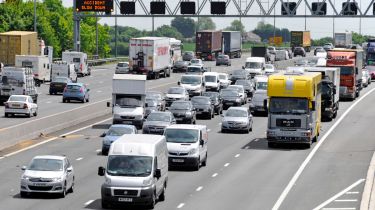 The Government has announced full details of a £15 billion road improvement fund that will tackle more than 100 of the most notorious traffic hotspots in England by the end of the decade.
Transport Secretary Patrick McLoughlin and Chief Secretary to the Treasury Danny Alexander announced in Parliament that hundreds of extra lane miles will be created on motorways and trunk roads in an attempt to speed up journey times.
The extra money will be spent on roads accross the UK. Plans to build a tunnel under Stonehenge have been given the go-ahead, in an attempt to help ease congestion on the A303. Work on stretches of the A1 around Newcastle, roads across the Pennines, the A47 in the east of England and the A27 on the south coast will also receive funding.
• General Election 2015: who is on the side of motorists?
They stated that there would be 100 new road schemes over the, of which 84 of them are classed as brand new. There will also be 1,300 new lane miles added in a bid to ease congestion, while £1.5 billion will be used to create an extra lane onto key motorways to turn them into smart motorways.
Patrick McLoughlin said:"Today I am setting out the biggest, boldest and most far-reaching roads programme for decades. It will dramatically improve our road network and unlock Britain's economic potential.
"Roads are key to our nation's prosperity. For too long they have suffered from under-investment."
David Cameron told a conference in November: "I can tell you this today: in three weeks' time you will see an autumn statement where we choose the future again. At its heart is the biggest, boldest and most far-reaching road improvement programme in four decades: over 100 improvements to our major roads.
"Hundreds of extra lane miles on our motorways and trunk roads. The green light given to major projects that have been stalled for years. Action to improve some of the most important arteries in our country - like the A303 and the A1 - which for too long have held parts of our country back. And all underpinned by over £15bn worth of investment.
"This will be nothing less than a roads revolution - one which will lead to quicker journey times, more jobs, and businesses boosted right across the country."
• Opinion: Young drivers are being priced off the roads by our 'leaders'
However, Shadow transport secretary Michael Dugher said: "This is another pre-election con trick from David Cameron. This desperate so-called announcement of promised road improvements includes no additional money and people simply won't fall for it.
"When it comes to road investment, the truth is Cameron leaves us like a frustrated motorist trying to get through the rush hour - we're stuck going nowhere fast."
What do you think of the plan for £15bn investment by the Government? Is it a good idea? Would the money be better spent elswhere?