Data suggests women drivers speed more than men
Rental car data shows women speed more than men but male drivers cause more damage to the car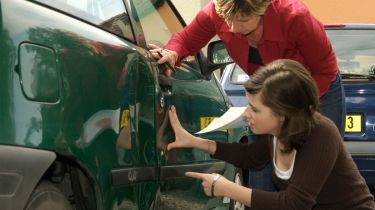 Female drivers are more likely to speed when they're behind the wheel of a rental car but men are five times as likely to cause damage, according to a telematics study.
Research found that women were 17.5 per cent more likely to exceed the speed limit than men. Despite this, women drivers returned far fewer cars with damage.
• 128mph in a 30mph zone! UK's worst speeders...
During the study of 10,000 rental vehicles over a six-month period by telematics provider In-Car Cleverness, 84 per cent of cars returned by male drivers had some sort of damage including dents, scratches and punctures.
The study revealed a correlation between speeding and accident damage when hiring a car, too. Overall, the average number of speeding incidents was 57 for men and 67 for women. However, female drivers who damaged a car recorded on average 90 incidents of speeding during a rental. Men who caused damage averaged 82 cases. 
• Doctors named as Britain's worst drivers
Paul O'Dowd, from In-Car Cleverness, said: "The statistics show a clear correlation between vehicle damage and instances of speeding, harsh braking and acceleration."
The data also recorded harsh braking and men and women averaged 11 and 12 cases per rental respectively. Women who caused damaged recorded 30 instances of harsh braking, though, while for men it was just 15.
Can this reflect the true driving attitudes of men and women? Let us know what you think...