Another month of growth for UK car industry
Society of Motor Manufacturers and Traders figures show sales continue to boom, with growth across all sectors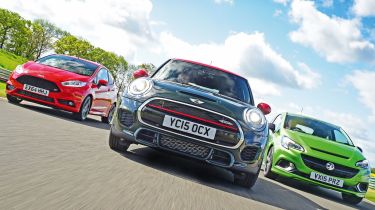 August is normally a quiet month for the car industry but consumers seem to have decided to buck the trend, as the latest figures show yet another month of continued growth. A total of 1,634,369 cars have found homes in the UK so far in 2015.
The Society of Motor Manufacturers and Traders (SMMT) August figures show that the end of the summer holidays marks the 42nd consecutive month of growth in the new car market. Registrations increased by 9.6 per cent, which has taken year-on-year growth to a healthy 6.7 per cent overall.
No sector has been left out, with growth across all fuel types, and registrations in the private, business and fleet markets are up 7.2 per cent, 11.8 per cent and 12.1 per cent respectively. The market for alternative fuels such as electric cars has also increased, and now maintains a steady 2.4 per cent share of the market overall.
Mike Hawes, Chief Executive of the SMMT, said: "August's strong performance has again been driven by attractive finance deals and a diverse range of technologically advanced models. Britain's budget-concious buyers are taking advantage of low regular monthly payments that provide certainty and affordability."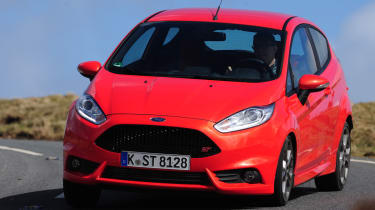 With the new 65-plate in full swing, we expect September to be a busy month, and with ever-more inviting finance deals appearing day-by-day, it may even be a record-breaker.
However, the rosy picture might not be all it seems. Used car experts Glass's suspects that manufacturers might be distorting the figures with huge numbers of pre-reg models.
The organisiation is also concerned about the sheer volume of new cars bought on finance: "We have seen an ongoing explosion in PCP's but manufacturers are having to make them ever more attractive in order to continue to sustain growth in the market. At some point, we will reach a situation where... customers stop signing new leases."
It's business as usual for the best-selling cars - the Ford Fiesta maintains its position at top of the list, followed by the Vauxhall Corsa and Ford Focus. 
Now see all of the best-selling cars of 2015.