Zero-star safety scores lead to pleas for GM to improve its South American cars
Global NCAP has written a letter to General Motors, asking for safety improvements following a record of zero-star ratings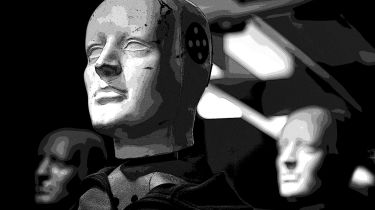 A series of zero-star ratings in crash tests for some of Latin America's best selling vehicles has prompted Global NCAP – a vehicle safety organisation working with governments and regional new car assessment programmes (NCAP) – to write to General Motors CEO, Mary Barra. In the letter Global NCAP asks the US car giant to improve the safety of the cars it sells in Latin America.
The letter follows yet another zero star rating for one of the popular GM cars sold in Latin America, the Chevrolet Sail. A lack of airbags and other key safety requirements like seatbelt pretensioners resulted in the Sail receiving the same low safety rating as one of the best selling cars in Mexico, the Chevrolet Aveo.
When sold in Europe, the Aveo came with a set of airbags and scored a two-star rating in its Euro NCAP test. However, in Latin America the Aveo is sold with no airbags as standard.
According to the letter, the Aveo's body shell becomes unstable in a crash, something GM has known for at least 10 years, and without any airbags the "Aveo will have a high risk of fatal injury in a frontal crash test at 40mph."
• Quadricycle crash tests prompt safety fears
GM isn't the only manufacturer under scrutiny. Similarly woeful safety test scores can be found across other carmakers in Latin America, which is why Global NCAP is asking for better global safety standards.
General Motors has since stated it will phase out cars without airbags and other safety measurements, and spend $5billion (£3.52billion) in developing safer cars for the emerging markets.
The company said: "GM shares the goal of improving road safety worldwide, including the adoption of basic auto safety standards in global markets and the phase-out of zero-star cars."
Find out more about Euro NCAP and its crash tests here...