UK car manufacturing up with one car built every 16 seconds
Even though UK car making is booming, output is far from breaking all-time manufacturing record set in 1972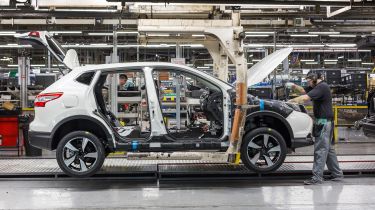 2016 looks set to be another record year for car manufacturers as the latest figures from the Society of Motor Manufacturers and Traders (SMMT) show a vehicle rolling off a production line somewhere in the UK every 16 seconds.
The overall trend points upwards, too, as first quarter output figures for 2016 are up 10.3 per cent on the previous year. But if we are to break the all-time record for domestic vehicle manufacturing, more has to be done, says SMMT chief executive Mike Hawes.
In 1972 the UK churned out 1.9 million vehicles, the highest number ever recorded. Although 2015 was a bumper year for manufacturers, it only saw 1,587,677 vehicles made. That was the highest number in a decade but we're still a long way short from breaking the all-time record for vehicle production.
Could the UK car building record fall by 2020?
According to Hawes, for the UK to break its own record, there would need to be 38,000 more jobs across the manufacturing sector, with 27,000 coming from the supply side, to meet the rising production demands.
It's a tall order but work is already underway. Wales has taken up the baton by securing £240million in investment from the automotive sector in the first quarter of 2016 – creating 1,000 jobs.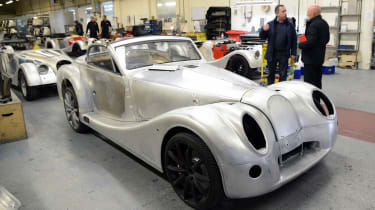 Aston Martin recently announced a £200million new factory in Glamorgan to build its all new DBX crossover, while TVR's comeback hinges on its new £30million sports car facility in the Ebbw Vale Enterprise Zone. Toyota has also pledged £7million to produce its next generation hybrid engines in Deeside. Cumulatively, these investments will secure over 1,000 jobs.
Hawes said: "These investments will help re-establish Wales as a car manufacturing country in the UK."
Hawes added: "UK car plants were at their busiest for 12 years in March, with a vehicle rolling off production lines every 16 seconds thanks to heightened international demand for British vehicles. Much will depend on economic and political conditions in key markets but, with several brand new global models starting production here in the first quarter alone, the prospects for future growth look bright."
Do you think the UK is on its way to eclipsing the car manufacturing record of the 1970s? Let us know in the comments below...