UK speeding fine appeals are a postcode lottery
We exclusively reveal regional variations in the chances of a speeding ticket U-turn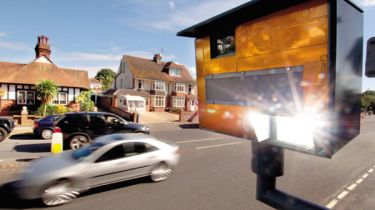 Drivers caught by speed cameras in London or Northamptonshire are more than twice as likely to have their fine overturned than the UK average, according to exclusive Auto Express research.
More than 7.6 million tickets have been issued by forces since 2011, with 8.4 per cent of drivers successfully cancelling the fine.
• Careless cops do £400k of damage misfuelling police cars
Our Freedom of Information request revealed 1.6 million tickets were issued in 2015 – the highest in the last five years. But it was also the least successful for appeals, with just 7.6 per cent overturned. In 2014, drivers had a success rate of 9.2 per cent.
Motorists caught by the Metropolitan Police are most likely to dodge points and a fine, with nearly one in five tickets cancelled.
Yet those flashed by Sussex Police stand just a 0.4 per cent chance of escaping a penalty. Neil Greig, director of policy and research at IAM RoadSmart, said: "We'd like to see no speeding tickets overturned, as it can send the message exceeding the limit is something that you can get away with. 
• Half of hit and run drivers claim ignorance after fleeing the scene
"However, there will always be a small number of exceptions, where registration numbers are misidentified, ownership is in question, drivers can prove they were elsewhere or foreign vehicles are involved.
"Variations between forces are a matter of concern and we'd welcome more transparency. No safety camera partnership should want a reputation as an area where a speeding ticket is worth challenging."
Areas with highest and lowest rates for overturning fines from 2011-2015
| | |
| --- | --- |
| Top 5 | Bottom 5 |
| Met Police 17.4%   | Sussex 0.4%   |
| Northants 16.8% | Cleveland 1.3% |
| Gtr Manchester 13.6% | Durham 2.1% |
| Merseyside 11.0% | Cumbria 3.9% |
| Leicestershire 9.9% | Norfolk 4.8% |
What do you think about the research? Have you had a successful speeding fine appeal? Let us know in the comments!