UK homeowners earn £1,000 a year renting driveways for parking
Research reveals homeowners can cash in on their empty driveways - and not just in London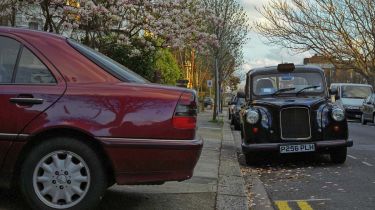 Homeowners in major towns and cities across the UK are earning an average of £1,197 a year from renting out their empty driveway as parking spots.
According to the data from YourParkingSpace.co.uk, London has the highest average rental yield at £2,172 but it's not just the capital where private driveway rental can be a lucrative business.
In a top 50 league table, residents in 34 towns and cities including Manchester, Cardiff, Leicester, Edinburgh and Gloucester all earned over £1,000 a year on average. Across the nation, owners are earning around £3 a day.
• UK speeding fine appeals are a postcode lottery
Within London, the borough of Westminster offered residents the highest earning potential at £4,371 per year, closely followed by Kensington and Chelsea at £4,090, Islington at £3,030 and Hammersmith and Fulham at £2,483.
Driveway rental is on the rise
Compared to figures from 2013, the average parking space rental is on the rise, too, with earnings in Leeds up by more than 30 per cent and around 20 per cent in Brighton and Glasgow.
"Renting a driveway, garage or secure parking space is an easy, simple and potentially lucrative way for homeowners and businesses to earn some extra income," said Harrison Woods, managing director of YourParkingSpace.co.uk.
• Careless cops do £400k of damage misfuelling police cars
"If your home is near to local amenities such as a train station or sporting venue, it certainly boosts the earning potential of a parking space, but as our analysis shows, it's possible to earn a significant amount in all parts of the UK."
A word of warning though, in the past some councils have warned against the practice of renting out a driveway as it's deemed a commercial enterprise if profit is made. This means homeowners may need to apply for a change of use permit for their drive. 
You should do your homework before taking the plunge as one resident in Westminster, in 2013, was threatened with a £20,000 fine for renting out spots at her house near the Houses of Parliament. 
Would you or have you ever considered renting out your driveway? Let us know in the comments section...