US publication demands Tesla disable Autopilot mode
A US consumer publication has called for Tesla to disable its autonomous Autopilot mode after it was involved in two different accidents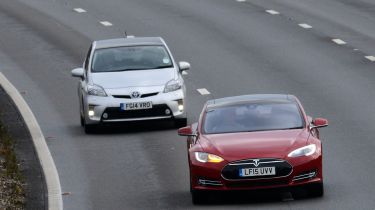 A US magazine, Consumer Reports, has called on electric car company Tesla to disable its autonomous Autopilot mode after the driverless system was involved in two different accidents in the US. 
The influential publication wants to see the autonomous function disabled until it can be reprogrammed to require drivers to keep their hands on the steering wheel, and for Tesla to stop referring to the system as 'Autopilot' - which has been said to mislead potential customers. It also wants Tesla to introduce clearer operating guidelines in its driverless tech. 
Tesla's founder and CEO, Elon Musk, has previously said the company has no plans to disable its autonomous Autopilot, even after the company confirmed the system was involved in two accidents this year. 
A Tesla Model X SUV driven near Whitehall in Montana veered off the road into a wooden guardrail in July, according to reports. Tesla confirmed the Autopilot system was on, but added that the driver had not cooperated with the Autopilot guidelines by not holding his hands on the wheel and by using the system on an undivided mountain road. 
Tesla said: "No force was detected on the steering wheel for over two minutes after autosteer was engaged. "Telsa's founder and CEO Elon Musk also said the electric car company has no plans to disable the function, but did point out a lot of people do not understand how to use it. Tesla is reportedly working on ways to educate owners more on the Autopilot technology.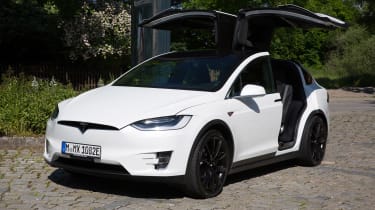 First reported Tesla Autopilot crash 
The Model X is the second Autopilot crash that has occured in the US, the first involving a fatal crash with between a Model S and a tractor-trailer in Florida earlier in May. The US National Highway Traffic Safety Administration has opened a preliminary investigation on 25,000 Model S sedans equipped with the Autopilot system.   
Driver, Joshua Brown, from Williston, Florida, died on May 7 this year after turning on the Autopilot mode in his Tesla Model S while driving on the motorway. According to Tesla, Brown was driving on a sunny day on a divided highway with the Autopilot engaged when a tractor drove across the road perpendicular to the Model S.
Tesla said: "Neither Autopilot nor the driver noticed the white side of the tractor trailer against a brightly lit sky, so the brake was not applied."
Telsa's Autopilot was introduced in October 2015, and utilises a combination of cameras, radar, ultrasonic sensors and data to automatically steer down motorways, change lanes and adjust speed in response to traffic. It can also park the car autonomously.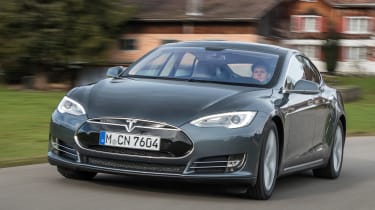 However, when turned on the system reminds users that Autopilot is "an assist feature that requires you to keep your hands on the steering wheel at all times." Drivers are also expected to maintain control and responsibility of their vehicle, even with the autonomous mode on. The system reminds drivers with audible alerts to keep their hands on the wheel.
Elon Musk, founder and CEO of Tesla Motors, has previously said Autopilot is twice as safe as humans. In a statement, Tesla said: "This is the first known fatality in just over 130 million miles where Autopilot was activated. Among all vehicles in the US, there is a fatality every 94 million miles. Worldwide, there is a fatality approximately every 60 million miles."
The company added: "Autopilot is getting better all the time, but it is not perfect and still requires the driver to remain alert. Nonetheless, when used in conjunction with driver oversight, the data is unequivocal that Autopilot reduces driver workload and results in a statistically significant improvement in safety when compared to purely manual driving."
"The customer who died in this crash had a loving family and we are beyond saddened by their loss. He was a friend to Tesla and the broader EV community, a person who spent his life focused on innovation and the promise of technology and who believed strongly in Tesla's mission." 
Would you be comfortable driven by an autonomous car? Tell us in the comments below...