Used car sales hit record high in 2016
Used car sales have grown by eight per cent in the first six months of the year, with the Ford Fiesta UK's most popular new and used car buy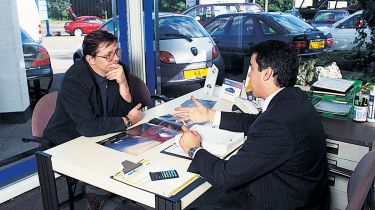 Used car sales in the UK have reached a record high level in the first half of 2016, according to new figures. 
The first six months of this year have seen over 4.18 million used vehicles sold, up by over 300,000 from the first half 2015. The eight per cent rise in sales is also the first time used sales have gone past the four million in the first half of any year on record. To put that in perspective, new car sales peaked at a little over 1,420,000 for the first half of this year. 
Figures from the Society of Motor Manufacturers and Traders (SMMT) revealed the month of April to be the best for buying used cars. Used car stocks are usually high following the plate change in March and prices are more competitive as a result. This April saw over 760,000 used cars find new homes in the UK. 
With superminis dominating new car sales it's no surprise to seem them top the charts for the used market too, the Ford Fiesta being the best-selling car in the UK both new and used. Superminis in total accounted to over a third of all used buys this year, while small family cars account for a further 27.2 per cent of used sales. 
According to Mike Hawes, chief executive of the SMMT, the UK's used car market has been sharing in on the growth the new car sales over the years. Hawes said: "The UK's used car market is at its strongest ever, and that's great news for buyers."
However, the growth in used car sales could come at the expense of new car purchases. The first six months of 2016 saw private registrations for new cars slump by 4.5 per cent, with new car sales largely carried by strong fleet demand. 
Hawes added: "The growth in the used car market has reflected record demand for new cars in recent years, but future growth in high cost purchases will depend on stable consumer and business confidence." 
Will your next car be a used or a new car? Tell us in the comments below...