Tesla Network targets Uber with new ride-sharing scheme
"It's not Tesla versus Uber, it's the people versus Uber," says Musk, as he looks towards a new ride-sharing platform called Tesla Network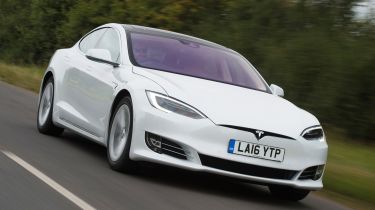 Tesla is aiming to take on the likes Uber and Lyft with its own ride-sharing scheme, called Tesla Network, its CEO Elon Musk has revealed.
The announcement was part of Tesla's third-quarter review, where the Californian EV manufacturer surprised investors by reporting its first profit in more than three years. The $22 million profit is welcome news as Tesla moves ahead with its new Model 3. The company is ambitiously targeting to raise annual production to 500,000 electric vehicles by 2018, up ten-fold from last year.
• Driverless cars: the ultimate guide to self-driving vehicles
Earlier this month, Tesla announced that all new Teslas will come with the hardware needed to achieve full, level 5, autonomy. Musk has now said that Tesla owners will also be able to share their cars on demand using Tesla's own Tesla Network.  
Speaking to analysts, Musk said the network would work as a value-adding incentive for buyers. "This would be something that would be a significant offset on the cost of ownership for a car, and a revenue generator for Tesla as well." However, Musk emphasised that owners would be gain the most: "But the majority of the revenue would go to owners."
Musk also hit against critics that Tesla Network is simply the electric car giant's plan to take on the likes of Uber and Lyft. He said: "This has been characterised as Tesla vs. Uber. But it's not Tesla versus Uber, it's the people versus Uber."
Tesla's move follows a number of recent announcements from other car companies aligning themselves with ride and car sharing schemes. General Motors has already announced a $500 million investment into ride-sharing scheme Lyft, while its rival Toyota recently confirmed a strategic investment into Uber. Uber has also confirmed it's working with Swedish carmaker Volvo to create an autonomous taxi for the future. 
What do you think of Tesla's plans to take on ride sharing giants? Tell us in the comments below.