Police ask public for help fighting crime
Police in Essex have recruited driving instructors to act as their "eyes and ears" in an effort to cut down on crime and more is to come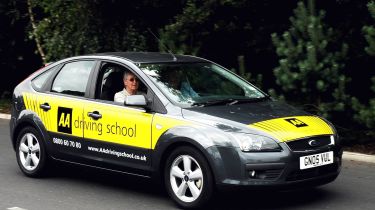 Police plans to use communities as motoring crime spotters could expand in the future, as safety experts believe the schemes are an answer to the falling number of traffic officers.
The National Police Chief's Council launched a week long programme to crackdown on mobile phone use behind the wheel with the trial including the use of community spotters to report offenders to the police.
Meanwhile the Essex Police revealed a new programme called Neighbourhood Watch on Wheels, that recruits local driving instructors to act as their "eyes and ears" on the roads.
• First cars: learning to drive special
The Tendring area of Essex is to host a new trial by the Essex Police where driving instructors who sign up given maps of the areas with the worst crime rates and even descriptions of suspects.
The police also hope to use the relevant footage from instructors' dash-cams as evidence in court cases. District commander, Russ Cole, who is behind the driving instructor scheme said: "Driving instructors seemed like an obvious choice – here is a group of professionals who are willing to help.
"While they are doing their three-point turns and manoeuvres, they'll be keeping an eye out for suspects. We will be working with as many of the instructors as possible, sharing information with them, such as maps of where burglaries are taking place and descriptions of suspects.
"We are asking them to be our eyes and ears and to give us a call if they have any information."
UK traffic police numbers down 33%
Auto Express previously reported how the number of full-time traffic police operating in England and Wales has been cut by nearly a third since 2010. Officer numbers fell from 5,327 to 3,742 between 2010 and 2015, with 36 of the 42 forces in England and Wales recording fewer staff.
• UK Police make £1.6m on cars seized from uninsured drivers
RAC road safety spokesman Pete Williams said "desperate times call for desperate measures" as traffic cops have fallen by a third in the last five years. He added "imaginative" ways of tackling problems like mobile phone use are needed: "Community speed camera partnerships could be a good model to follow [in the future] so that communities understand the role of volunteers in helping keep our roads safer."
Not everyone is in favour, though. Carly Brookfield, CEO of the Driving Instructors Association, said: "While we would welcome the opportunity to work with the police to reduce crime this should be in the area of road safety, which is more aligned to the professional skillset and knowledge of a driver trainer, rather than spotting burglaries and assaults.
"Also, as distraction is one of the biggest causes of risk and accidents while driving, I would be very concerned about instructors becoming distracted looking for crimes occurring off the road."
Should driving instructors be spending their time collecting information for the Police? Let us know your thought in the comments section below...