SUBSCRIBE NOW to get Driver Power 2019 as one of 6 issues for £6
The Auto Express Driver Power 2019 results are in and you can read them first with a subscription to Auto Express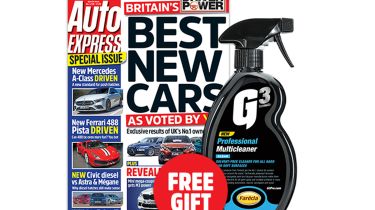 Driver Power is the UK's number one car customer satisfaction survey and in 2019 it's bigger and better than ever.
The Driver Power survey gave you the chance to tell us what you think of your car, car manufacturer, car dealer, car insurance company or car breakdown cover provider.
We analysed the data and compiled the results to give the definitive verdict on which new cars are the UK's best to buy, own and run. How does your car fare?
Make sure you subscribe by 31/03/19 to get the Driver Power results delivered straight to your door as the first of your 6 issues for £6 special trial offer. To celebrate the special Driver Power issue, we also have a subscriber welcome gift for those who continue to subscribe to Auto Express after the trial.
CLICK HERE to subscribe to Auto Express magazine