BMW, Mercedes and VW agree on emissions software update for 5.3m cars
The move agreed with German authorities includes an incentive scheme for owners to trade in their old car for a new, less polluting vehicle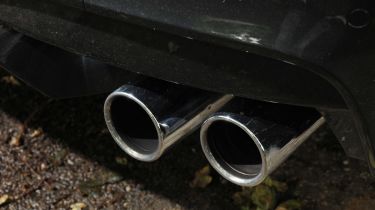 A trio of German car makers have agreed to issue a software update on 5.3 million diesel cars to cut pollution levels by nearly a third.
BMW, Volkswagen and Daimler – the latter the parent company of Mercedes – reached an agreement with German authorities to update 5.3million cars with Euro5 and 6 diesel engines with a software tweak that will reduce nitrogen oxide emissions by 25 to 30 per cent. No customer will be charged for the update.
Of the 5.3 million cars, 3.8 million come from VW – of which 2.5 million have already been upgraded as part of the emissions scandal. A further 900,000 Daimler vehicles will be involved, and 300,000 vehicles from BMW.
The carmakers also agreed to set up an incentive scheme, where drivers of older, more polluting models would be able to trade vehicles in exchange for a new, low-emissions vehicle.
• Mercedes announces £195m technical fix for 3 million vehicles
The move follows similar announcements made by Mercedes, Audi, Porsche and VW. Last month, both companies announced they would issue a voluntary software update on cars sold in Europe to improve their NOx emissions under real world driving. Mercedes issued a £195m technical fix on three million cars in Europe, while Audi, Porsche and VW said their update would apply to 850,000 cars with the VW Group's V6 and V8 diesel engines.
BMW is offering owners across Europe an "environmental bonus of up to €2,000," for owners of Euro 4 or older diesels who trade in their car and purchase a new BMW or MINI. According to BMW, the new car has to be either a BMW or MINI fitted with Euro6 engine or electric and hybrid technology.
• Audi, Porsche and VW issue voluntary retrofit for V6 and V8 diesels
Harald Krueger, chairman of the board of management at BMW said: "The meeting [between BMW and German authorities] was an important step. We support the initiative and are investing in the Sustainable Urban Mobility fund. State-of-the art diesels will definitely play an important role in future mobility, as well."
Find out the full story on the VW emissions scandal here...