Mercedes announces £195m voluntary fix for 3m diesel engines
Several hundred thousand UK owners expected to take part in the voluntary fix to improve NOx emissions under real world driving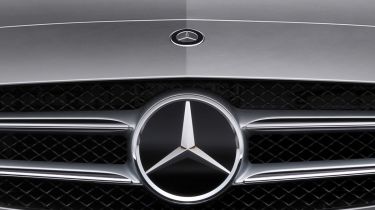 Mercedes has announced a £195 million plan to update three million diesel vehicles with new emissions software, following questions over a potential Volkswagen dieselgate type scandal at the premium German brand.
The company estimates several hundred of thousand Mercedes owners in the UK are affected. The software fix involves current Euro 5 and Euro 6 diesel engines, but Mercedes confirmed the company's new OM 654 diesel engine - the 2.0-litre unit found in the new E-Class - is not included as part of the software tweak.
• Best diesel cars on sale 2017
Mercedes is not billing the plan as a recall but instead as something voluntary for customers, and an expansion of the firm's existing optional NOx emissions fix for the 1.5-litre diesel unit powering some A-Class variants, plus fixes for V-Class customers. Mercedes says the fix will help reduce NOx emissions under real world driving but expects no changes to engine performance. Not having the voluntary fix done will not impact warranties, either.
The news comes after Mercedes' parent company Daimler came under pressure over accusations that it sold over one million cars with excess emissions in the US and Europe between 2008 and 2016, while German media reports that a Stuttgart court has issued a search warrant against the company to investigate the claims. Mercedes-Benz is also facing an investigation by the US Justice Department and the Environmental Protection Agency in the United States. Mercedes has not said the if update offer is related to the claims.
Explaining the move, Dr. Dieter Zetsche, Chairman of the Board of Management of Daimler AG and Head of Mercedes-Benz Cars said: "The public debate about diesel engines is creating uncertainty – especially for our customers. We have therefore decided on additional measures to reassure drivers of diesel cars and to strengthen confidence in diesel technology".
The firm says that the measures will be carried out with the cooperation of German regulatory bodies and will come at no cost to customers.
Mercedes also adds that it is now plotting a rapid launch of its latest modular diesel engine family, with a swift rollout of new engines - based on the four-cylinder OM 654 found in the latest E-Class - across its entire range.
What do you make of Mercedes' move? Let us know in the comments below.