Mercedes asked to issue UK recall over emissions "defeat devices"
Mercedes already forced to recall 238,000 diesel cars in Germany, and up to 774,000 cars could be affected across Europe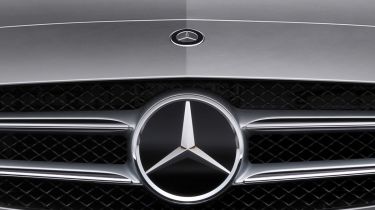 Mercedes is facing calls to recall thousands of cars in the UK over a potential diesel emissions scandal. 
The Driver and Vehicle Standards Agency has confirmed diesel models from the German manufacturer contain "defeat devices" to cheat through emissions tests. The DVSA is now pressing the manufacturer to issue a recall in the UK. Earlier in the week, Germany's own transport ministry, the KBA, confirmed 744,000 Mercedes Euro 6 diesel vehicles across Europe contained "illegal switch-off devices" to pass emissions tests. This 
Mercedes parent company Daimler has been ordered to recall 238,000 vehicles in Germany. The DVSA has given the manufacturer until Friday this week to draw up a plan for a UK recall. Daimler has yet to confirm how many vehicles are affected in the UK, though Euro 6 diesel variants of the Mercedes C-Class C220d and GLC 220d, as well as the Vito 119CDI, are said to be affected. 
• VW emissions scandal: latest news
Dieter Zetsche, chairman of Mercedes' parent company Daimler, is believed to have met with the KBA to discuss their findings. A spokesman for the company declined to comment on specifics regarding the case, but said: "We are cooperating to a full extent and transparently with the KBA and the federal transport ministry."
This latest development follows news last year that saw Daimler accused of selling over one million cars with excess emissions in Europe and the US, following earlier reports in the German media.
A court in Stuttgart, where Daimler is based, issued a search warrant against the company to investigate excess emissions on more than one million cars sold between 2008 and 2016 in Europe and the US, according to German newspaper Suddeutsche Zeitung.
The reports allege that two engines (OM 642 and OM 651) come with devices that shut down emissions controls under certain situations.
The manufacturer saw 11 of its sites in Germany raided by prosecutors in May 2017, with the searches said to be linked to investigations "against known and unknown employees at Daimler, who are suspected of fraud and misleading advertising connected to manipulated emissions treatment of diesel passenger cars."
Back in 2016 Daimler announced it would conduct an internal investigation over its process of certifying emissions for its cars. The investigation came at the request of the US Department of Justice.
Do you think any other brands will be drawn into the emissions scandal? Let us know in the comments section below...