Audi, Porsche and Volkswagen issue voluntary retrofit for V6 and V8 diesels
Up to 850,000 cars across Europe from Volkswagen Group key brands with V6 and V8 engines are eligible for an emissions software fix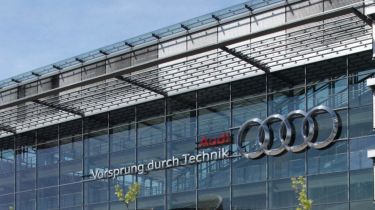 Audi has announced a new diesel emissions retrofit for customers in Europe, following in the footsteps of a similar move announced earlier this week by Mercedes. A total of 850,000 cars are eligible for the software update.
The move comes as fresh scepticism of diesel emissions figures is levelled at major European carmakers - an ongoing spillover of the Volkswagen group's dieselgate scandal in 2015.
• Mercedes issues voluntary recall for 3 million diesel cars
According to Audi, diesel cars using six-cylinder and eight-cylinder engines – EU5 and EU6 generation V6 TDI and V8 TDI models – are eligible for the software fix, which will "further improve their emissions in real driving conditions beyond the current legal requirements".
So far, UK Volkswagen Group customers affected by the diesel emissions scandal have been limited to owners of cars using EA 189 1.2-litre, 1.6-litre and 2.0-litre pre-Euro 6 diesel engines. The group's six-cylinder 3.0-litre TDI unit has been at the centre of the storm in the United States, but not in Europe, where the current emissions software installed on the unit is legal.
The retrofit programme spans beyond the Audi brand. The firm has confirmed that Volkswagen and Porsche models using these engines come under the voluntary recall too. As such a wide number of models across the Volkswagen group marques is affected.
• VW emissions scandal: full details
We're still waiting for a precise list of cars and specific engines affected, but expect certain variants and generations of the Audi A4, A6, A7, A8, plus the Q5 and Q7 using 3.0-litre diesel V6 engines to qualify for the fix. 4.2-litre V8 TDI versions of the Q7 will also open to the software fix. Some Volkswagen Touareg and Porsche Cayenne variants also use these engines and are also affected.
Explaining the move, Audi says that it aims to "maintain the future viability of diesel engines for its customers and to make a contribution towards improving air quality". The firm believes such measures are a vital counterbalance to possible diesel bans in Europe, and that diesel still has a vital role to play in the car industry.
Specific details regarding how this will affect UK customers, when the rollout of the software fix will begin, whether the software will affect the performance figures of cars using the affected engines and how long the fix takes have not yet arrived, but we'll update this article as soon as we hear more information.
Is the game nearly up for Diesel? Tell us your thoughts in the comments...