Suzuki
Click here for a detailed guide to the best Suzuki deals available.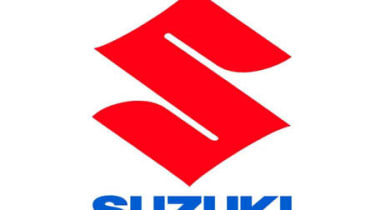 Another day, another well-priced finance deal from Suzuki! With scrappage a distant memory, the Japanese firm are enticing buyers into showrooms by taking the VAT off the SZ3 and SZ4 versions of the Alto city car. Other deals are resticted to PCP finance, with zero-percent finance available across the range. The only catch is that to qualitfy for the free credit, you've got to stump up 50% of the total cost before driving away.
Suzuki deals: No extra discounting from Suzuki, but they're putting themselves ahead of the game by offering the Alto city without VAT until the 31st of september, which means a discount of up to £1,423 for the 1.0 SZ4. It comes with air-con and alloy wheels as standard, and the list price drops to £7,608 OTR. Go with the three-year 'Drive plan' PCP deal and you can drive away with only £230 and monthly payments of £209 for the SZ3 or £229 for the high-spec SZ3. A high 8.9% interest rate is the price you pay for the low initial deposit though.
Marketplace deals: Without big discounts from the dealers, even the brokers will struggle to get you much money off a new Alto. Broadspeed has a 1.0-litre petrol five-door in 'Cruz' spec with a modest £87 off the asking price, which is now £8083. For a better deal, talk to your local salesman.
Suzuki deals: All the members of the Swift family benefit from zero-percent finance, with a 50% deposit, that includes both old and new models, and the 1.6-litre, 130bhp Sport. Loans for the standard models are both over a three year term, with 35 monthly payments of £130 and £138 respectively, while the Sport is available from £176 a month, with a £6,370 initial deposit.
Marketplace deals: Deals outside of the network are scarce, with only very small discounts to be had by shopping around. For example, the new 1.2 SZ4 Swift can be found at broadspeed for £12,136, that's a meagre £109 off the standard on the road price.
Suzuki deals: As with the rest of Suzuki's range, the only offer is an interest free PCP finance package. For the cheapest version of the chunky Grand Vitara 4x4, that means a 50% initial deposit of £9,425, and 36 monthly payments of £261 thereafter. Rising to a £10,760 deposit and installments of £299 for the 2.4-litre SZ5 five door, equipped with an automatic gearbox.
Marketplace deals: The Grand Vitara is one of the few cars in Suzuki's range with a proper discount attached if you go to the brokers, but only at the pricier end of the range. Online company Broadspeed will slash an impressive £2,116 off the price of the 2.4-litre SZ5 petrol taking it down to £18,3769.