BMW i3 road trip to Amsterdam: what could possibly go wrong?
Can you really cross continents in an electric car? And is the infrastructure any better abroad? We went on an epic road trip to find out
Since 2013, the number of plug-in vehicles on the UK's roads has tripled, according to figures from the Society of Motor Manufacturers and Traders. But just how viable are these cars for longer journeys and how easy is it to make the most out of their money-saving battery tech?
To find out, we decided to drive our favourite plug-in hybrid, the BMW i3 Range Extender, from Amersham in Buckinghamshire to Amsterdam – as the Netherlands has the second highest concentration of plug-in cars in Europe.
Where possible, we'd try to run the i3 in pure EV mode, using its on-board petrol generator to top up the batteries only when necessary. But even with this class-leading car at our disposal, the 340-mile road trip wouldn't be simple.
In fact, it turned into a comedy of errors, as we had to contend with faulty charge units, phantom charging sites, occupied parking bays, incompatible cables, unauthorised charge cards and even a fault with the car itself.
But let's go back to the beginning and why we chose to start from Amersham. Situated just outside the M25, the town is hardly a bastion of electric motoring, and highlights that the UK trails its European neighbours by some distance in the switch to battery-powered cars.
Amersham has just one charge location with two sockets. And they are the normal three-pin 13-Amp type you find in your home. Charging at a rate of 3kW, they would take eight hours to replenish the i3's batteries. That's longer than it should take to drive to Amsterdam! In stark contrast, the Dutch capital is bursting with 1,100 sockets – around 50 per cent more than even London has. Charging there shouldn't be a problem. But getting there in the i3? That's a different story...
Driving an electric car for any kind of distance requires a considerable amount of planning. The i3's sat-nav will find the nearest charging station if you start to run low on juice. But when you're travelling a long way, you don't want to end up at a slow 3kW or even a 7kW AC charging point waiting for hours as power trickles into the car.
What we needed were rapid DC chargers. These can take the i3's batteries to 80 per cent capacity in just 30 minutes, and really, without these, longer journeys in an EV aren't viable. So we planned our route on Google Maps, then used a mixture of other sites to find rapid chargers at appropriate points along the way.
As well as using the ChargeNow card BMW supplied with the i3, we signed up to rival provider Charge Your Car. Together, these should have given us access to most of the available charge locations, both in the UK and in mainland Europe. With such thorough planning, what could possibly go wrong?
While BMW claims the i3 will cover up to 100 miles on electric power from a full battery, the reality is more like 60-70 miles. So by the time we arrived at our start location in Amersham, the cells were already half empty. And as the charger here is a 3kW site, in the 30 minutes we spent taking photos, only a few miles had been added to the range.
As we set off, the trip computer said we had just 31 miles of EV range, yet the first DC rapid charger was 33 miles away at Cobham Services on the M25 in Surrey. Would we have to rely on the car's 647cc two-cylinder range-extending engine from the start?
Partnership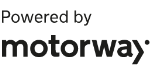 Need to sell your car?
Find your best offer from over 5,000+ dealers. It's that easy.
Switching into EcoPro+ mode limited the i3's speed to 56mph, dulled the normally instantaneous throttle response and minimised the drain of the air-con. This added a vital extra 10 miles of range – and ensured we arrived at the services with four miles left in the batteries.
There, we were greeted by two DC charging points: one with the BMW-compatible 'Combo' connector; the other with the CHAdeMO hook-up, which works with the Nissan Leaf. Imagine how ludicrous it would be if different makes of car had to use different types of fuel filler nozzle.
After a snack and a toilet break, we were on our way to our next DC charge location on the M20 in Kent, then headed to the Eurotunnel, where the car attracted lots of attention from fellow drivers and customs officers. It seems not many EVs travel to Europe.
As we headed through France towards Belgium, the i3 warned us of its dwindling charge, suggesting places to top up its batteries. But we'd already spent well over an hour charging, so we let the range extender take the strain until we could reach a rapid DC charger near Ghent. Unfortunately, this didn't accept either of our charge cards. We'd have to press on to the next DC charger, allowing the range extender to burn petrol.
There was supposed to be one at a Carrefour supermarket in Schoten, Belgium. But after scouring the site with no luck we spoke to a member of staff, who told us it didn't exist. So instead we filled up the i3's tiny nine-litre petrol tank and carried on to the next location. A few miles later, though, an error light flashed up on the car's screen. It said there was a problem with the drivetrain; we were safe to continue, but it needed checking.
Eventually, we came to our final DC charge stop at Oosterhout, 60 miles from Amsterdam. But again, when we tried the charger it didn't accept either card, even though it should have been Charge Your Car compatible. We rang a number on the unit – thankfully the call centre operator spoke fluent English. After a long (and probably expensive) conversation, they authorised the charger remotely.
A full charge would have seen us all the way to Amsterdam. But at about 70 per cent full, the charging suddenly stopped. Another lengthy phone conversation later, it was decided the unit had broken. Brilliant!
It looked as if we'd have to use the i3's petrol engine for the rest of the journey, but when we set off, a nearby charge location flashed up on the sat-nav, so we decided to take a detour and make a stand for the pure EV mode.
The site was at a Toyota garage, but when we tried to plug the i3's AC cable into the vacant socket, we realised Toyota uses a five-pin AC system, as opposed to BMW's seven-pin set-up. Once again, a lack of joined up thinking was turning our electric dreams into a nightmare.
We finally crawled into Amsterdam just before midnight – we'd spent about 14 hours doing a journey that should have taken only seven. And as we drove through the streets with the i3 Range Extender's thrum ringing in our ears and its warning light still ablaze, the many charging bays we passed seemed to be occupied for the night. While the city has far more plug-in sites than London, it also has far more EVs.
Fortunately, our hotel's underground car park had eight vacant charging bays. Each had the right connection, and all were operated by My The New Motion – Charge Your Car's affiliate. Result! Well, almost... our card still didn't work.
Early the next day, we contacted the firm to find out what was happening. We also visited BMW Amsterdam to investigate the car's fault. Turns out the card hadn't been set to operate in the EU, even though we had explained the nature of our trip. This was a quick and easy fix.
As for the car, a technician told us the cable carrying charge from the petrol generator to the battery was faulty. So while the i3 was safe to drive, the range extender could have stopped being able to top up the batteries at any time.
Still, after the debacle of the day before, we decided to take a risk and rely mainly on the range extender for our return drive to the UK –after all, the i3 comes with EU-wide breakdown cover. We started with a full battery courtesy of BMW Amsterdam's DC charger, and also stopped off at the Oosterhaut location from the previous day. Thankfully, the charger and our charge card were now fully operational.
But this was the last time we charged the car. In the UK, all the DC charge sites we visited on the M20, M25 and M40 were now out of action. Luckily, the BMW's fault never arose, and you can forgive teething problems on cutting-edge tech like this. Plus, although we ended up refilling the small fuel tank lots of times, we calculated that when running on petrol power alone, the i3 averaged a decent 40mpg. And as we weren't hanging around charging the car, the return leg was five hours quicker – and far less stressful.
So what did we learn? Well, whether you're in Amersham or Amsterdam, electricity is still no substitute for petrol for most people, especially on longer journeys. Yet the beauty of the i3 is that it doesn't need to be. Yes, our trip didn't go smoothly, but it didn't dent our enthusiasm for the car. In fact, it only reinforced our view that for an extra £3,150, the Range Extender is an essential upgrade for those wanting to switch to electric power without the worry of being stranded.
Now take a look at our round-up of the best electric cars on sale...