Bond Bug: Buying guide and review (1970-1974)
A full buyer's guide for the Bond Bug (1970-1974) including specs, common problems and model history...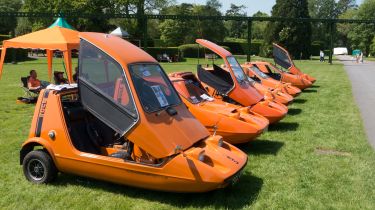 The quirky Bond Bug is undoubtedly one of the most recognisable shapes in motoring. The wedge design is one that can be so easily attributed to the period in which it was produced - few cars (indeed few products of any type) scream '1970s' quite as loudly. 
The Bug's styling was penned by Tom Karen, creator of other seventies icons like the Raleigh Chopper. On its 1970 release, the firm believed the Bug would transform personal transportation. That never really materialised, likely due to dimensions, which made it rather intimidating to drive on the road - not to mention the mildly alarming handling characteristics of a three-wheeled car. It also cost £629 when new - £9 more than the more practical (and stable) Mini 850.
While the looks remain radical, the mechanicals are very straightforward. Under the skin, it made use of Reliant Regal running gear, which allowed it to be cheap to both run and maintain. Its tiny weight made performance sprightly, too - acceleration and top speed figures are comparable to more conventional superminis of its day.
While still lacking the stability of a four-wheeler, the relatively low centre of gravity courtesy of the glassfibre body makes it feel more stable through the corners than the Reliant Regal. In total, 2268 Bugs were produced. Today it is estimated that 150-200 still remain in road legal condition worldwide, with several hundred more mothballed in barns and garages. 
The Bug makes for a hugely enjoyable classic. it's easy to access the tiny cabin, thanks to the huge canopy which incorporates the windscreen, roof and side windows. Once inside, the unusual seats and dashboard layout makes for interesting accommodation.
The cabin is kept warm by the Austin Seven-derived 701cc water-cooled engine, which sits just ahead of the centre console. The Bug draws a very loyal following of enthusiastic owners, so resources, spare parts and expertise are all in abundance. 
Which Bond Bug to buy? 
Several versions of the Bug were produced over its four-year lifespan. The first variants were known as the 700E, which were soon joined by the 700ES. Through a redesigned cylinder head to increase compression ratio, power jumped to 31bhp.
The ES also gained low profile tyres, more supportive seats with headrests, mud flaps, an ashtray and a different steering wheel design. Every model could be specified with seat belts and a spare wheel as optional extras. Supposedly just one standard 700 was produced in 1970. This featured a fixed canopy and no side screens.
In 1973, the more powerful 750E and ES were introduced. Power increased by 1bhp, while torque output also improved subtly.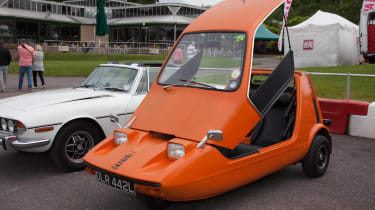 While production Bugs were almost exclusively painted orange, four white and six lime green examples were produced for promotional purposes.
In 1990, the Webster motor company acquired many of the original moulds and tooling for the Bug, and reproduced a number of four-wheeled examples.  
Bond Bug performance and specs
Model
Bond Bug
Engine
701cc inline four
Power
29bhp @ 5000rpm
Torque
35lb ft @ 3000rpm
Top Speed
76mph
0-60mph
14.4 seconds
Fuel consumption
42mpg
Gearbox
Four-speed manual
Dimensions and weight
Wheelbase
1956mm
Length
2794mm
Width
1397mm
Height
1270mm
Weight
394kg
Bond Bug common problems
• Canopy: cosmetically, the main point of contention is the canopy. The design is fairly fragile, and any prior knocks mean that it won't align with the body as it should, resulting in leaks
Partnership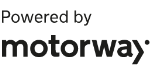 Need to sell your car?
Find your best offer from over 5,000+ dealers. It's that easy.
• Glassfibre: as with the canopy, the rest of the body is constructed from glassfibre. This can split and crack - particularly around the canopy hinges. Restoration is generally straightforward.
• Oil leaks: overall, the Bug is a very simple car mechanically, so there is little to go wrong. A well-maintained engine should last well. However, it is a 45-year-old car, so check for any oil leaks, particularly from the differential.
• Trim: thanks to the Reliant origins, many spares and interior trim parts are easy to find, and cheap, too - a replacement gear gaiter costs around £9, while you should expect to pay £120 for a clutch kit.
Bond Bug model history
Mar 1970: Bond Bug production starts with the 700E
May 1970: 700ES production starts, with slightly more power and several cosmetic upgrades
Jul 1970: production moves from Preston to Tamworth
Aug 1971: synchromesh gearbox introduced
Sep 1972: new dished steering wheel introduced to comply with the latest safety regs  
Oct 1973: 700E and ES replaced with 750e and es, upping power to 32bhp
May 1974: production ends
Key clubs and websites
• www.bondbug.com – an owners club community site and forum dedicated to the Bug• www.bondownersclub.co.uk – A resource for all Bond models, including the Bug• www.reliantpartsworld.co.uk/bond-bug – a parts site for all reliant models
Bond Bug summary and prices 
With relatively low numbers still remaining in drivable condition, there tends to be very few Bugs for sale at any one time. Vehicles in good running order but with some cosmetic work are advertised for around £5000, while the very best tend to be closer to £6000. Those in need of plenty of work tend to start from £1000-£2000.
Thinking of buying a future classic? Then take a look at these potential future classics...