Fuel filling stations did not pocket the 5p fuel duty cut, says new report
The Competition Authority says most retailers have passed on Rishi Sunak's duty cut to drivers, but prices remain a 'cause for concern'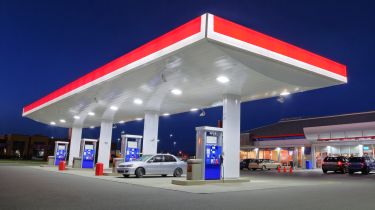 Government allegations that filling stations may have pocketed chancellor Rishi Sunak's 5p per litre fuel duty cut instead of passing it on to drivers, have been rebutted by an official report from the Competitions and Markets Authority (CMA).
The urgent report was demanded by Business Secretary Kwasi Kwarteng after it became clear that the 5p cut wasn't making a dent in the extremely high fuel prices faced by motorists at the pump. Kwarteng expressed concerns that retailers were pocketing the duty cut instead of passing it on to drivers and ordered a probe, but the CMA report dispels that theory.
"On the whole the fuel duty cut appears to have been implemented, with the largest fuel retailers doing so immediately and others more gradually," the report says "The main drivers of increased road fuel prices are the rising cost of crude oil, and a growing gap between the crude oil price and the wholesale price of petrol and diesel."
Over the period it investigated, the CMA reveals the margin per litre of fuel being applied by retailers fluctuated, but on average it remained about 10p per litre. That's precisely the margin which the filling station trade has maintained is a reasonable return for its retailers.
The CMA says it intends to look into the widening gap between crude oil and pump prices, but the report exposes the failure of Rishi Sunak's tax cutting measure to alleviate cost pressures on drivers. 
"As each day goes by and the cost-of-living crisis is felt ever more keenly, the need for retailers – especially the largest ones – to reflect wholesale prices fairly becomes ever more urgent," says RAC fuel spokesman Simon WIlliams. "We urge the Government to ensure it's in a position to scrutinise the relationship between wholesale and retail prices. And where issues are found, it must be able to take action that quickly leads to fairer prices."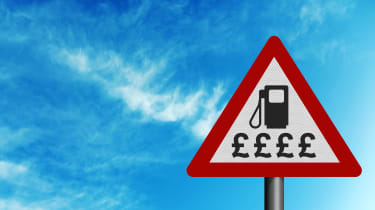 Meanwhile, cash-strapped drivers hoping recent falls in the price of crude oil will bring relief at the pumps have been warned to think again.
Leading oil data company Vortexa's chief economist, David Wech, told Auto Express that high pump prices for petrol and diesel are not as closely linked to the price of crude as might be expected. While the barrel price has contributed to rising pump prices, it's a shortage of refining capacity and low refined fuel inventories that has led to a spectacular rise in the margin between petrol and diesel pump products and the cost of raw crude - a gap referred to in the oil business as 'the crack'.
"What most people fail to understand is that the supply of Russian oil hasn't really been a factor in prices yet. Russian exports of crude are very high, and diesel exports to Europe in particular are at pretty much the usual levels," said Weck. "The problem is a lack of refining capacity, and too little investment in oil projects as banks and companies focus on green energy investments.
"Over the last week or two there has been a correction, with the crack reducing by around a third, but the product margins are still high and refining capacity limitations are not going away."
Weck attributes recent falls in the crude price to market volatility around speculation that global recession will reduce demand, but insists that the 'market fundamentals' point to continued pressure for higher prices. "It's not a very precise forecast as we can't account for the future actions of [Russian president] Putin, but I would say we'll be looking at crude prices anywhere between $100 to $200/barrel for the next 12 months."
Partnership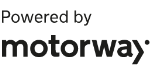 Need to sell your car?
Find your best offer from over 5,000+ dealers. It's that easy.
Weck says it's likely the screws will tighten on Russian oil exports in coming months, while already effective cuts to Russian gas exports indicate demand will shift to oil. Meanwhile Russia has itself suspended the flow of 1.4m barrels a day of oil from its neighbour Kazakhstan through its Caspian Pipeline blaming technical issues, but many suspect a Russian ruse to keep its own revenues up following the global crude price drop.
Now read our guide on how to find the cheapest fuel near you...