Private parking firms face crackdown thanks to new code of practice
New proposals will introduce a cap on fines, a 10-minute grace period, major and minor offences, plus increased maximum fines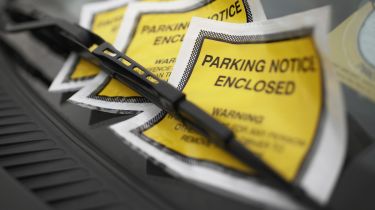 A Government crackdown on private parking firms is set to introduce a raft of measures that aim to bring unscrupulous firms to heel and make life fairer for motorists.
The drive follows the The Parking (Code of Practice) Act, which became law in March 2019. Under the new proposals, a clear code of practice would be introduced that would force private parking firms to adhere to the following rules:
A grace period that would make it illegal for firms to issue a ticket until 10 minutes after a parking session had ended.
A tiered approach to fines that would see penalties capped at £40 to £80 depending on the seriousness of the offence (down from the current £100 maximum).
A new £120 fine for non Blue Badge drivers parking in disabled bays.
A requirement for parking companies to clearly display their terms and conditions, and a banning of intimidatory "pseudo-legal language".
A new appeals process will also be introduced. This would allow drivers to have fines reduced to £20, or quashed altogether, for penalties issued because a vehicle had broken down, a number plate had been incorrectly entered, or for tickets and Blue Badge permits that had not been displayed correctly. Drivers would also be given a five-minute "cooling off period" if they had entered a car park or bought a ticket and subsequently changed their mind following consideration of the terms and conditions.
The code of practice would be mandatory for all private parking firms, and companies in breach of it would be banned from requesting motorists' details from the Driver and Vehicle Licensing Agency (DVLA), the Government-run organisation that took roughly £20 million in the last financial year from selling access to drivers' details.
• Surge in driver details sold to private parking firms
Communities Secretary Robert Jenrick called the changes "a victory for the millions of motorists" that will "put a stop once and for all to rogue parking firms using aggressive tactics and handing out unfair parking tickets with no right to appeal, while also boosting our high streets by making it easier for people to park near their local shops without being unfairly fined."
Jenrick added: "Our proposals will restore common sense to the way parking fines are issued, while cracking down on the worst offenders who put other people in danger and hinder our emergency services from carrying out their duties."
• How to appeal a parking ticket online
Almost 10,000 a year go to Citizens Advice last year for guidance on parking tickets, with private firms accused of issuing tickets to drivers overstaying by a couple of minutes, handing out penalties even when meter machines are out of order, and erecting inadequate signage warning of rules, charges and penalties. Previous research has revealed almost two-thirds of drivers have successfully appealed or reduced fines sent by private parking firms.
• Two-thirds of drivers avoid ay-by-phone parking bays
Steve Gooding, director of the RAC Foundation, welcomed the proposals, calling them "a major milestone" in making life more fair for drivers. Gooding added:
"It is clearly important that we get the code of practice, and the framework within which it will sit, right, so I would encourage everyone with an interest to respond with their views."
Have you been hit with a fine from a private parking firm in the last 12 months? Tell us in the comments below...