The future of Dacia: what next for the cheap car champions?
The rise of Dacia and its budget car range has had a huge impact on the car market but what comes next?
Dacia has a history dating back to the late 1960s in Eastern Bloc Romania but it's the firm's modern era, after its acquisition by Renault in 1999 that has really seen it make its mark on the global car building stage.
Dacia set out its budget car stall and quickly struck a chord with car buyers across Europe. Rival manufacturers followed suit with value-focused models of their own in the wake of Dacia's success but increased pressure on the lower end of the market and the growing technical complexity of cars generally are challenges that Dacia needs to face down if its growth is to continue. Interesting times lie ahead.
• 2018 Dacia Duster SUV latest info and spy shots
As part of the celebrations marking the 1,000,000th car to be built at Dacia's Tangier plant, we caught up with commercial director Francois Mariotte, who gave us an update on his plans for the brand.
Francois Mariotte, Dacia commercial director: Q and A
The factory is carbon neutral, but tech to cut emissions on cars is expensive. How can Dacia do this?
"In some countries we are selling all the range with LPG. And with LPG it is a good way to address pollution because the NOx emission is almost zero. For a few hundred euros you can get this engine on all seven Dacia models. So this is our answer – it is available, affordable to buy and affordable to use."
Does this mean electrification and hybridisation is impossible for Dacia? 
"For the time being it is too expensive for us. To keep such an affordable level of price we need to use already proven technologies. Electricity and hybrid engines are still not answering to this DNA of the brand. But one day, within a few years, we can think that electrification will happen.
"There will be a big growth of the market by different suppliers and then we will use this kind of technology for Dacia. But for the time being the most efficient way for us is LPG."
What has been behind Dacia's incredible sales growth in recent years?
"Since we renewed the Dacia brand in 2004, to 2016 we have multiplied the quantities by 25. So there is a huge increase in sales year-on-year.
"We are the only brand answering to the real needs of private people who don't want to put all their money in a car; people who are trained to look for a bargain when buying a car or people who are minded to find an alternative to a used car. They have Dacia. Simple. Reliable. Affordable. These are the three words that best define the DNA of the brand."
As most new cars get more hi-tech and more expensive, is there potential for further growth?
"The used car market is six times bigger than the new car market. Forty per cent of our customers come from the used car market. For forty per cent of them it is the first time they are buying a new car. And they tell us it is because the Dacia proposal is unique on the market.  
"The level of price and what you are offering for that price is so good that instead of buying used we are buying a new one. Because it is six times bigger there is huge potential for us to develop Dacia sales."
Is a wider product range possible for Dacia?
"If we want to keep affordable cars we have to target the biggest part of the market. The heart of the market is the B segment and C segment. Today we cover this well. Going up to D is not in the DNA of the brand. 
Partnership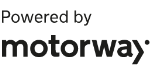 Need to sell your car?
Find your best offer from over 5,000+ dealers. It's that easy.
"Going to down to A? It's a much smaller market and strongly dedicated to fleets. Dacia is selling mainly to private customers. So it's a thin market and for the time being we have never found the appropriate equation to sell in this market. So we keep targeting the B and C segment."
What do you think of Dacia and the way it has grown in recent years? Do you think its success can continue? Let us know in the comments...