Dacia to enter the Dakar rally in 2025
Dacia's full factory motorsport rally raid effort will see the Romanian brand tackle one of the toughest challenges on four wheels from 2025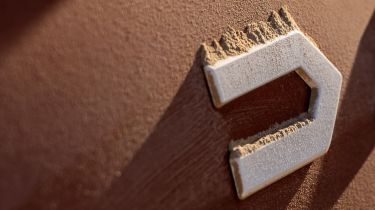 Dacia is teaming up with British motorsport firm Prodrive to launch a crack at the famous Dakar Rally.
The Renault-owned brand says it will develop and test a car next year for the T1+ Prototype category, potentially tackling the World Rally-Raid Championship's season-ending Rallye du Maroc in 2024 to prepare for a full assault in 2025, starting with the Dakar.
Nine-time World Rally Champion Sebastien Loeb, who has been contesting rally raid events with Prodrive's own Hunter buggy, has been signed up to lead the program. He'll be joined in the team by Spanish rally driver Cristina Gutierrez Herrero, who has already competed on the Dakar more than five times. The UK-developed car will run on sustainable fuel supplied by Aramco.
Denis le Vot, Dacia's CEO, said, "Not only is this a test of Dacia's true robustness, it's also a showing of our commitment to low-carbon mobility. We're very excited to take part."
The brand believes that rally raid motorsport is very much in keeping with its brand values, highlighting that "it is a robust and outdoor adventure". But Dacia's prototype machine will have to cope with the most extreme conditions, including gruelling heat, super-fine dust and plunging cold temperatures as the sun descends at the end of the day.
Dacia also says that "the Dakar Rally will be a testing ground and a laboratory of ideas" and "will be an opportunity to test and try out new clever solutions 'à la Dacia', in terms of outdoor functionalities, but also in terms of energy choices."
The firm has only recently branched out into the world of electrification with its Jogger Hybrid and says that full-electric vehicles (beyond the Spring, which is currently not on sale in the UK) will only arrive when Dacia can sell them at a cost that gives its customers value.
Given motorsport has a strong track record when it comes to the development and trickle down of technologies for road use – including turbocharging, disc brakes, direct fuel injection and hybrid technology over the years – it could be that advances we see on Dacia's Rally Raid machine developed in conjunction with Prodrive could eventually be adapted for its production cars in a more cost-effective way, meeting with some elements from the firm's Manifesto concept, which showcased the brand's future approach to materials and features.
Click here to read about when we went beyond the scenes at the Dakar Rally....