Dacia Duster
£99 per month with a £3,112 deposit (10.1 per cent APR)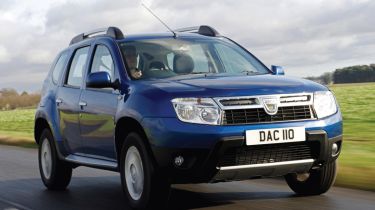 Most of the models in our £100 or less per month list are city cars, as you'd expect. But there's one exception – and it's from Renault's budget brand Dacia.
It's offering the Duster Access 1.6 4x2 – a rugged Nissan Qashqai rival – for just £99 per month with a £3,112 deposit on a 49-month contract through its Dimensions PCP scheme. To take ownership of the car you'll need to pay the optional final payment of £2,603.40.
Equipment is sparse, and no wonder – the Duster has a list price of just £8,995. But it offers tonnes of space and decent running costs and performance. And one thing is for sure: you won't get anywhere near as much car for this kind of money!