Dyson car revealed in full as time called on electric SUV project
Full interior and exterior images, plus insight into the battery technology that would have underpinned British answer to Tesla
Dyson has released new images of its abandoned electric SUV project, giving us a complete look inside and out of the firm's abandoned Tesla Model X and Jaguar I-Pace rival.
Alongside these new pictures, the British company has detailed some of the chassis and battery technology that was due to underpin it too. 
• Best electric cars currently on sale
In April, Dyson released the first official picture of the car - a side profile shot backing up patent drawings previously published by trademarking authorities. Now though, we can see the design in greater detail, in particular the highly aerodynamic shape Dyson derived for the SUV.
The windscreen has a very shallow rake, while the surfacing of the car is clean all the way around to the rear, where a shallow rear window leads the tailgate. Small headlights similar to those on an Aston Martin Vantage are the only feature of note on the model's front end, which features a horizontal air intake and two vertical ones positioned on each corner of the front bumper. 
Huge, 24-inch aerodynamic wheels are fitted - something Sir James Dyson says is central to the car's design, not only from an aesthetic standpoint but also for low rolling resistance and ride comfort. Smaller details include flush door-handles, tiny camera stalks in place of the wing mirrors and protruding, squared off wheel arches. Around the back, LED tail lights are positioned high on each corner of the tailgate. 
Inside, the Dyson car seats up to seven with a three row configuration using seats designed for posture support. "I hate the 1930s armchair look that car seats typically have and I haven't yet found a car seat that has proper lumbar support. We wanted a more elegant, structural seat," explained Dyson. 
The interior is upholstered with fabric rather than leather. The car relies on a central infotainment screen in the middle of the dashboard. There is no traditional instrument panel - a head up display projects onto the windscreen, right in front of the driver. Almost every button to control the car is on the steering wheel, while further displays sit at each side of the dashboard - live feeds for the camera based side mirror system. The car's climate control system uses air filtration technology developed from Dyson's home products. 
The Dyson car was to be built on a modular electric platform capable of supporting several different body styles, and the abandoned SUV is referred to as "the first model" in what would have been a line-up of Dyson vehicles all using the same underpinnings. 
Powering the SUV would have been a Dyson-built electric motor with a single speed transmission and a power inverter - one mounted on each axle to give the vehicle four-wheel-drive. The battery system would have been modular, enabling a variety of battery sizes, and ultimately enabling Dyson to sell its vehicle at different price points with different maximum ranges. 
Most interesting of all though is the company's description of the battery technology. Dyson says that the aluminium battery casing wouldn't just allow for different battery sizes to be fitted but "cell solutions" too, without the need for significant re-engineering. That suggests that the Dyson platform - initially made to support lithium ion batteries - would also be compatible with solid state cells when they become economically viable for use in cars. 
Partnership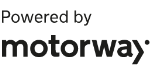 Need to sell your car?
Find your best offer from over 5,000+ dealers. It's that easy.
Dyson talks of how the vehicle would automatically drop down while moving, to be more aerodynamic, while having a raising function for less ideal terrain and other areas where more ground clearance would be needed. 
Project cancelled 
The Dyson car project was cancelled in October 2019, and Dyson has paid back a £7.8 million grant to the Government. Dyson received the grant in 2016, amid expectations that the project would bring an engineering and employment boom in the company's home county of Wiltshire - although he subsequently announced that the car would be built in Singapore.
Before Dyson abandoned its electric car project, the company revealed that Government funding had been provided for its automotive project, which included new R&D and education departments. Despite canning its electric car, Dyson is still continuing to work on solid-state battery technology, which the company is funding itself, for use in its other businesses.
At the time, a Dyson spokesperson said: "The day after we told our people about the proposed project closure, we contacted BEIS (the Department for Business, Energy and Industrial Strategy) and have now repaid the money."
The electric car was due to be launched onto the market in 2021. Dyson added that "this is not a product failure, or a failure of the team – their achievements have been immense given the enormity and complexity of the project."
Before the project was axed, Dyson's car division employed around 500 people in the UK. 
The company's most recent official statement concluded: "Since day one we have taken risks and dared to challenge the status quo with new products and technologies. Such an approach drives progress, but has never been an easy journey – the route to success is never linear. This is not the first project which has changed direction and it will not be the last."
Dyson's electric car: what could have been
The first details Dyson's electric emerged at the beginning of 2019, after patents awarded to the firm were made public.
Dyson emailed the Auto Express office, stating: "The patents certainly don't reveal what our vehicle will really look like, but they provide a glimpse of some of the inventive steps that we are considering. They suggest some of the ways in which this vehicle could differ from the status quo and depict a vehicle which has been developed, from the bottom up, with range and efficiency in mind from the outset." 
The profile drawings in the patents showed a vehicle that appeared to mix both SUV and saloon design traits – lifting the cabin space up (presumably to facilitate battery installation in the floor), while still keeping the roofline and centre of gravity reasonably low - something apparent on the full-size clay model. As a result, the seats seemed to be reclined significantly more than you'd find on many conventional SUVs.
The patent documents reflected this, saying: "The ground clearance of the vehicle in the illustrated embodiment is about 300mm, which is comparatively high as compared to saloon or sedan-like vehicles, although the front row of passengers are supported within the vehicle in a more low-down, sedan-like seating position". And it adds, "The driver has a reclined seating position typical of a saloon or sedan vehicle."
Dyson was proposing to give the car a relatively long wheelbase – between 3,200mm and 3,350mm – to accommodate this; the firm says this could have helped to improve ride quality, as well as allowing a larger battery pack beneath the cabin for increased range.
Further documents said that the example vehicle could have been between 1,600mm and 1,800mm high and that it would be "preferably between 4,700mm and 5,000mm in length", and probably no longer than 5,100mm.
These numbers were indicative at best, but they would have delivered a car that was roughly the same height as a Range Rover Sport but, potentially, longer overall than the full-fat Range Rover. The vehicle width "may be less than 1,975mm," which would make it wider than a Velar but narrower than a Range Rover Sport.
The ground clearance envisaged by Dyson would have been higher than the large Range Rover's, though, and the proposed wheelbases were supposed to be longer than even that of a Rolls-Royce Cullinan. The illustration in Dyson's patent documents also shows a car with 24-inch wheels, and that the car may have wheels whose outer diameter comprises 45 to 55 per cent of the overall vehicle height. 
Dyson electric was to be built in Singapore
The Dyson electric car was due to be produced at a factory in Singapore. The UK firm had 500 staff working in a Wiltshire R&D centre on its EV, however the new electric vehicle was going to be made in the Asian country, where Dyson already has a factory producing electric motors.
Construction had already begun on the new plant and it was due to be completed in 2020, in line with Dyson's plans to start selling its electric vehicle by 2021.
In a letter to staff, Dyson's CEO Jim Rowan said: "Singapore offers access to high-growth markets, as well as an extensive supply chain and a highly- skilled workforce. It has a comparatively high cost base, but also a strong bias towards developing and using advanced technologies.
"It is therefore the right place to make high-quality, technology-loaded machines, and the right place to make our electric vehicle," Rowan added.
Dyson's UK testing facility
Although construction of Dyson's EV would have taken place in Singapore, the new car was being developed at Hullavington, an ex-RAF airbase in Wiltshire. Dyson submitted a new planning proposal to develop the facility, taking its investment in the site to more than £200m.
The plans show a range of test tracks that Dyson claims total more than 10 miles. These routes include a dynamic handling track, a large asphalt area to evaluate vehicle stability control systems, an off-road route, a fast-road route designed to replicate motorway driving, test slopes and a handling circuit.
Rowan said: "Our growing automotive team is working from Dyson's state-of-the-art hangars at Hullavington. It will quickly become a world-class testing campus where we hope to invest £200m, creating more high-skilled jobs for Britain. We are now firmly focused on the next stage of our automotive project, strengthening our credentials as a global research and development organisation."
The Dyson electric car engineering project was being led by former Aston Martin man Ian Minards. The firm also recently applied to extend its 'Digital Motor' trademark to automotive use – although, given the current state of affairs, it looks as though the company's motor technology won't find use in an automotive application any time soon.
Click onto page two for our interview with Sir James Dyson...