Car brand collaborations: engineered by the enemy
When car makers produce new models, sometimes they need a little help from the unlikeliest of sources. Here we highlight eight unique collaborations
If you're a bit behind with your homework, who would you ask for help? Your best friend, or your rival?
In the car world, companies sometimes have to go cap in hand to the competition for a bit of assistance when they are stuck with a project. Maybe their engineering departments are just overloaded with work and can't take on any more, or perhaps they need a bit of specialist help with a tricky problem.
We take a look at eight secret examples of when cars have been engineered by the enemy.
Rolls-Royce and Citroen
Rolls-Royce buyers have always expected their cars to be the best in the world, especially when it comes to comfort. So the luxury car maker must have been a bit irritated when Citroen invented the hydropneumatic suspension system, giving its DS saloon a more soothing ride than its cars, which cost four times as much.
When the time came to develop the all-new Silver Shadow in 1965, Rolls just went to Citroen and asked nicely if it could use the system too, in exchange for a licence fee. The French firm was happy to oblige.
Ford and Yamaha
Motorbike maker Yamaha briefly flirted with the idea of making cars, just like arch-rivals Suzuki and Honda. But it decided to team up with established manufacturers and help them with engine development instead. By far the biggest deal was with Ford to develop and build the 1.7-litre engine for the Puma coupé from 1997-2001.
Yamaha assembled the engine in Japan, using components shipped in from Europe. It treated parts with a special coating, bolted them all back together and then sent it to Germany to be inserted in the Puma.
Vauxhall and Porsche
Next time you see someone driving a first-generation Vauxhall Zafira, look impressed – they're really driving a Porsche. When Vauxhall's parent company wanted to build a radical people carrier, it turned to Porsche's engineering division and handed it the whole project.
The result was a car that arguably drove better than the Astra on which it was based, and had an ingenious seven-seat arrangement. It was a huge success, and overtook the Vectra in the sales charts.
Sinclair and Lotus
A mid-engined, rear-drive vehicle with a plastic body, advanced electric powertrain and a chassis engineered by Lotus. Sounds great, doesn't it? What could this amazing car be? It's the Sinclair C5, one of the greatest flops in motoring history.
The tiny electric three-wheeler was powered by a 12-volt car battery and a washing-machine motor. Lotus' engineering department was called in to ensure the C5 handled properly, but it wasn't their finest work, because the Sinclair fell over if cornered too quickly.
Renault and Peugeot
The first Espace was actually designed by Renault's arch-rival Peugeot. Specialist French company Matra had been doing decent business in the seventies and eighties building the innovative Rancho for Peugeot-Talbot; the pseudo 4x4 was a 'lifestyle' crossover which was way ahead of current trends.
When production stopped, Matra brought a Talbot designer's concept for a replacement to life; it was a seven-seat people carrier with removable seats and a 'one box' body shape. Matra even created a prototype using Peugeot parts. Alas, the management decided the MPV had no future. Matra took it to Renault instead, and the Espace was born.
Mercedes and Tesla
In 2014, Mercedes needed to join the electric-car party in a hurry, and found a shortcut. It rehashed the B-Class Mk2 to accept an electric powertrain and simply borrowed a system from EV expert Tesla.
Partnership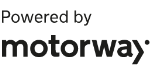 Need to sell your car?
Find your best offer from over 5,000+ dealers. It's that easy.
The Germans had bought shares in Tesla, and the two companies worked on a couple of projects together. However, Mercedes sold its stake in the same week that the B-Class Electric Drive was launched, and both sides lost interest in pushing the fruits of the liaison. Fewer than 200 cars were sold in the UK, and the B-Class Mk3 has yet to spawn an electric variant.
Fiat and Saab
Fiat's expertise has always been in making small cars, but it wasn't so experienced in making four-wheel drive. So when it wanted to make a system for the first Panda 4x4 in 1983, it naturally asked an engineering company with a strong track record in that area – Austria's Steyr-Puch.
When it was time to replace that car, Fiat decided to ask for help again, but this time it chose a company which had no experience in four-wheel drive: Saab. The engineering department of the Swedish company had developed a reputation for being able to come up with clever ideas on a shoestring budget, so landed the contract to design the system for the Panda Mk2.
Dodge and Lamborghini
Back in the early nineties, two outrageous supercars competed for space on teenagers' bedroom walls – the exotic Lamborghini Diablo and the muscular Dodge Viper.
What those teenagers might not have realised is that the Viper couldn't have happened without the help of Lamborghini. The Italians developed its engine, turning a V10 pick-up truck motor into a powerhouse fit for a supercar. In a further twist, the Diablo and Viper were styled by the same man – legendary designer Tom Gale.