Expedition Earth: global adventure in a Jeep Wrangler
We catch up with Expedition Earth after they battled through Siberia only to find the world entering coronavirus-enforced lockdown
"We had no idea what the world would look like when we came out of Yamal," Bridget Thackwray, from Expedition Earth, tells us. You may remember Bridget and her partner, Topher Richwhite, from our trip to Iceland, when we joined the New Zealanders for a sliver of their worldwide tour, which they were undertaking in their Jeep Wrangler, Gunther. 
After we left them in Iceland, Bridget and Topher went on to Bavaria then London, where they left Gunther before returning to New Zealand to organise visas for the next leg of their journey. This would begin with a trip to the Yamal Peninsula in Siberia, Russia, and from there the pair planned to head through Uzbekistan, Mongolia, China, Tibet and countless other countries. But with Covid-19 touching every corner of the world, Bridget and Topher's plans were thrown into disarray.
"Covid was playing on our minds when we left New Zealand," Topher says. "There was a lot of talk about it in early February, then it died down a bit, and then it spiked again just before we went into Yamal." 
Situated hundreds of miles inside the Arctic Circle in northwest Siberia, the Yamal Peninsula is one of the most inhospitable places on Earth. The Nenet people who live there are nomadic reindeer herders who shelter in chums, tents made from wood and reindeer skins, and battle with temperatures as low as minus 50 degrees Celsius. 
There are no roads to Yamal and, unless travelling by air or sled, access involves driving along frozen rivers, and through snow that often reaches above waist height. But while many people would consider that a hellish journey, Bridget and Topher only saw a challenge. 
"There was a small window in which we could get to Yamal, because we had to go up frozen rivers," Bridget tells us. "We were sitting in London and our Russian guide said: 'Okay you can go, but it has to be exactly in 10 days'. So we quickly wrote out the timeline for the journey, which was really hard because a lot of Russia doesn't have Google Maps. And then we packed Gunther and rushed, leaving England in darkness."
Driving through France, Belgium, The Netherlands and Germany, before heading on through Poland, Lithuania and Latvia over two days and nights would be a big trip for most of us, but this was the easy stage of the couple's journey, and it was only after they were deep into Russia that things got challenging. 
"From Moscow it was all fine," Bridget says, "and even two days beyond Moscow there were still quite large roads, although we had to go through some snow storms, which was difficult because the windscreen would freeze." But as they got closer and closer to Yamal and began driving along the frozen, snow-covered river Ob, things became increasingly tough.
"Night six it got really tricky," Topher says. "There were blizzards and thick snow, so we really struggled. You had these long passages where you'd get some momentum, and you'd get up and running, with 15 minutes of driving before getting stuck again." Little help was provided by the fact many locals drive off-road vehicles far more heavily modified than Gunther, as well as Trekols, specialised Russian utility vehicles with 60-inch wheels.
Partnership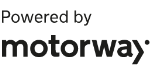 Need to sell your car?
Find your best offer from over 5,000+ dealers. It's that easy.
"The Trekols in front would push the snow flat," Bridget explains. "But they're on such huge wheels that in the gaps between them, the snow would sometimes be higher than Gunther's bonnet, so I had to get a spade and smash it down." Adding to these difficulties was the knowledge the couple were entering an area with no mobile phone reception, just as coronavirus was gripping the world. 
Undaunted, they drove on through relentlessly challenging conditions, as Topher describes. "The snow was slushy or fluffy powder, which would get stuck under the car; then it was hard, icy and rutted. It was a weird mix. There was nothing consistent. It was uncomfortable, and hard work." Some periods were such heavy going it would take eight hours to cover 25 miles, but they ploughed on, a simple goal in sight. "Our target was to find the Nenets tribe," Bridget explains. "They are the most authentic people you can encounter. Nobody goes up there, so we wanted to go."
Eight days after leaving London, Bridget and Topher eventually reached a Nenets encampment. "We found them at four or five in the morning and stayed with them for three nights," Topher says. "We were supposed to stay for six nights but because of blizzards, Gunther getting stuck and Covid, we decided to cut it short."
The couple's initial impressions of the Nenets' way of life was not entirely positive, though, as Topher explains. "The second we opened the fur door of the chum, we wondered why we had come, because of the smell. They cook inside, they eat fish and reindeer only, and the animals go to the toilet next to your sleeping bag." But the shock of that first encounter soon gave way to appreciation, he adds: "By the next morning, everything smells the same and you get used to it. It was an amazing experience, and you don't end up caring about any of that stuff."
Bridget and Topher spent their time with the Nenets observing their culture, and finding a life very different from our own. The Nenets don't bathe during the winter months, when herders travel hundreds of miles as their reindeer migrate, sleeping outside with the animals, their bodies shielded against the cold by fur clothing. One Nenets custom says that women are only allowed to walk one way around a chum, while another holds that if a drop of urine touches a tent, the chief of the tribe will die.
Raw reindeer meat and blood are favourite Nenets dishes, while Bridget and Topher saw a toddler given a skinned, frozen fox to play with as a toy. Children are sent to boarding school for nine months of the year from the ages of three to 13, but only 20 per cent return to the tundra after their education. Bridget says their time with the Nenets "was an amazing, relaxing" experience, before adding: "And then we came out of there, and everything changed."
The couple left the Nenets to head to Moscow via the nearest town, Salekhard, itself only accessible by driving along frozen river roads. It took them 12 hours to cover less than 40 miles, stopping almost constantly to clear the two metres of snow that had fallen on the track. They eventually made it to Salekhard, but the storm that had blown in left them stranded. "The road was buried, so we had to spend five days waiting, constantly getting updates from the New Zealand embassy in Moscow," Bridget says. "Every border was closing along our route; Russia was closing its main land borders and stopping flights to Europe; New Zealand started closing off a number of flights. That's when it started getting really bad." Soon, however, they could wait no longer. 
"We realised we had to go across the river, regardless of how deep the snow was, and just try to make it to Moscow," Bridget says. The entrance to the river road out of Salekhard was guarded by a checkpoint, and the official on duty only allowed the pair through on condition they partnered up with another vehicle, which they did. "The Russian people were among the nicest we've met," Bridget says. "Any Trekol driver would get out and stay with us. Two Russian guys we'd never met stayed with us for 12 hours; they helped us for no reason." After 36 hours of driving along the frozen river road – which was showing signs of melting in places – the couple made it on to the firm ground of a winter trail, and after a further 45 hours of driving, they hit Moscow. Here, they would leave Gunther in a private car park, before securing tickets back to New Zealand.
"We got on a flight, got to New Zealand, and then had to do two weeks of self-quarantine. Then it rolled into the whole country going into lockdown," Bridget says. The pair's spirit of adventure hasn't ebbed, and they are now embarking on a tour of their home country, driving to the uppermost tip of New Zealand's North Island, before heading to the bottom of the South Island. And while the couple fully intend to resume Expedition Earth next year, "right now is the time to encourage people to travel domestically," Bridget says.
Keep up with Expedition Earth's exploits by following expeditionearth.live on Instagram.