Going Global: around the world in a Jeep Wrangler
A Kiwi couple are mid-way through an around-the-world odyssey in a Jeep Wrangler. We catch up with the pair in Iceland
The greatest promise the motor car makes is that of freedom: the ability to go where you want, when you want, as you wish. SUVs have always promised a little more freedom than hatchbacks or saloons because they can reach the parts other cars simply can't, even if the furthest most are driven off road is a dropped kerb.
But what if you took your SUV at its word? What if you used it to criss-cross the globe, taking in some of the most challenging terrains the world has to offer, on an odyssey that would see you swim in the Antarctic Ocean, drive along the highest road on the planet, and meet tribespeople who had never encountered a car before? And what if, just to make things more interesting, you embarked on such a journey with someone you didn't really know very well?
• Ice and fire: the Lamborghini Urus in Iceland
New Zealanders Bridget Thackwray and Topher Richwhite decided on their second date that this was precisely what they wanted to do. The couple's shared spirit of adventure was manifest right from the start, with that date taking place on Mount Cook, New Zealand's highest mountain. Just three months later they had set off from Deadhorse in Alaska, the northernmost point in the western hemisphere accessible by road, in a Jeep Wrangler, nicknamed Gunther after a fellow explorer.
"From Alaska we went down through the Rockies of Canada," Bridget explains. "Then through the canyon lands of America, down through Mexico, Belize, Central America, into Colombia and then along the west coast of South America, and a little bit up the east coast. Then we shipped from Buenos Aires over to Africa, and we went to Antarctica when Gunther shipped. That was leg one."
They have named their round-the-world adventure Expedition Earth, and with 53 countries and 90,000 miles behind them so far, they certainly have some stories to tell, perhaps the most dramatic of which involves being held up at gunpoint, as Topher recalls.
"In Ethiopia six guys created a roadblock. That happens quite a lot in parts of Africa, but it was different this time as the guys were so young, and so aggressive. They pulled AK47s on us, and it was the first time I'd seen Bridget scared. One guy had a gun on her, another was going through the car, and I was held on my knees on the roadside." The couple escaped that situation when a crowd formed and encouraged the ambushers away, but Bridget is clear that almost all of their experiences around the world have been positive.
"A lot of countries we've been through have a reputation for danger," she says. "But we've normally found the opposite. The reputation often stops tourists from going to some places, so when you do go there they appreciate the tourism and the fact you're helping the industry. But then there are countries when there's a reason there's a reputation."
Expedition Earth's message has struck a chord online, with the couple amassing 320,000 Instagram followers, plus the many firms who are only too willing to provide support for their travels. They have also worked with conservation charities, plan to collaborate with tourist boards during the next leg of their voyage, and intend to plant fruit trees in schools and communities to offset their carbon emissions at the planned end of their travels in December 2020.
Partnership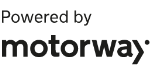 Need to sell your car?
Find your best offer from over 5,000+ dealers. It's that easy.
Next year will see the pair travel through Russia, Iran, Turkmenistan, Uzbekistan, Mongolia, China and Tibet, before heading through South East Asia and returning home to New Zealand via Australia. Before that leg of their journey begins the duo are in Iceland, which is where we headed, renting our own Wrangler and following them for two days' off-roading to sample just a small sliver of their epic journey.
It's the wind that hits us first. Icelandic gusts can punch a full-size SUV on to the opposite carriageway; in highland passes they turn settled snow into smoke-like plumes, then force blizzards into our path like a wall of solid snow. Away from the comfort of a Jeep's warm cabin, the wind can knock you off your feet, while its icy fingers find any gaps to get into your clothing, chilling your bones and sending you into survival mode the instant you step outside. We wouldn't question Bridget and Topher's decision to come here, though; it's a breathtaking country, albeit a desolate one. We drive for hours without seeing any sign of civilisation; a broken leg or a damaged driveshaft could land you in serious trouble here.
Formed by the divergence of two tectonic plates, Iceland's landscape changes frequently and dramatically. One minute we're crossing heathland reminiscent of Scottish moors but with geothermal steam escaping from fissures in the ground; soon after, we drive across black volcanic lava fields of fine, rough rock that once resided beneath the Earth, but has been ejected and now forms part of its surface. Moments later we ascend an 11,000-year-old volcano topped with a crater lake, after which we hit arctic highlands surrounded by snow-capped mountains, where the ice beneath our wheels shatters and glimmers like diamonds, and the light is so crisp and the sun's colours so rich that the world seems hyperreal, as if it were created by cinematic special effects. Later, we pass a tundra strewn with shoulder-height rocks covered in 70-year-old moss. We see all this in just one day.
"We've driven along the most dangerous of cliffs, the highest of roads and through the hottest of climates," says Bridget. "Iceland is one of the least populated countries in the world, and it was always going to be part of Expedition Earth. Topher and I wanted to get through the rivers, and drive across the mountains and lava fields."
Key to crossing that terrain is Gunther, the couple's Wrangler. Factory-spec until they got to Arizona, (although as an Unlimited Rubicon it was pretty capable anyway), Gunther has since been raised by two and a half inches, seen its wheels grow from 30 to 33 inches, had heavy-duty roof boxes, bumpers and suspension components fitted, plus roof-mounted spotlights, fuel and water tanks.
"Expedition Earth is a mixture of off-roading and long, long highways, and the Jeep is ideal for that," Topher says. "We needed a tough, capable machine, plus I'm a tall bloke and can sleep in it with the seats down, while Bridget loved the fact you can take the roof panels off."
Bridget nods, adding: "When you're driving the planet you want to have the smells and the sounds; else there's no point, you may as well just watch the screen."
Our rental Wrangler Rubicon was unmodified bar studded snow tyres, but it proved capable enough to follow Gunther across landscapes we could never have dreamed of seeing otherwise. And while the realities of day-to-day life mean undertaking a journey such as Expedition Earth's would mean major sacrifices, and not a little negotiation with family members, buying a car like a Wrangler also buys you the ability to drive around the world, should you wish. And that, surely, is the ultimate freedom.
Keep up with Expedition Earth's exploits by following expeditionearth.live on Instagram.