Ice and fire: the Lamborghini Urus in Iceland
Deep lagoons, extinct volcanoes, geothermal pools and icy rivers: Iceland is the ideal place to put the Lamborghini Urus through its paces
When you're told you'll be driving a Lamborghini for a two-day road trip, your imagination goes into overdrive. You think of whipping along the autostrada, dashing through Parma and Milano, before climbing up to Courmayeur and the Mont Blanc tunnel. You expect dappled light casting shadows on the dash, Matt Monroe on the stereo and hours that last for weeks. At least, I do.
As my aeroplane's wheels touch down on the runway at Reykjavik airport, however, it's clear this isn't to be. Iceland isn't normally bathed in rich, warm light, nor does it have roads that flick through valleys or bisect villages. This is a tough, unforgiving region that's battered by the North Atlantic's worst weather. It's not a place you'd normally pilot the latest Lamborghini.
The car I'm driving isn't a typical Lambo, though. It's the new Urus – and while it may wear the famous golden bull shield on the angular nose and feature a 640bhp 4.0-litre twin-turbo V8, this is no scissor-doored piece of V12-powered exotica. It's a five-door SUV with a big boot and cylinder deactivation.
Sweeping out of the hotel driveway and on to Highway One – the main road that runs the entire circumference of the country – I'm greeted by black night and heavy rain. With a 600-mile run along Iceland's southern outer rim ahead of me, the Urus's more practical attributes begin to make sense. The first 60 miles or so are all about settling into the car and acquainting myself with a different kind of Lamborghini. In an Aventador or a more traditional model, the early stages of a journey are a mix of thrills and apprehension. The Urus is completely different. Here, it's more about switching on the heated seat and setting the climate control just so.
The first couple of hours slip by with rain still pelting down on the pointed bonnet, but early sunlight soon breaks through the night's thick cloud. A few kilometres later dawn has broken, bathing the long, arrow-straight highway in dim light. The clearing murkiness reveals I'm deep in Seltun Geothermal Area, a place so dramatic it's impossible not to pull over and admire the stunning spectacle.
The mossy, volcanic land is broken up with deep pools – some bubbling away with thick mud, others steaming great clouds of moisture and sulphur. I haven't stopped merely to see the multi-coloured geothermal area, though, but also to meet Lamborghini's CEO, Stefano Domenicali. He stands on a wooden platform above an ominously hissing pool and, with a cinematic flourish, turns around with a beaming smile and simply says: "The perfect place for a Urus, no?"
His introduction may be a touch theatrical, but Domenicali is thoroughly down to earth in an effortlessly cool way. He settles into the passenger seat for the next leg to our hotel near Medallandsvegur, a third of the way along the southern rim of the island. Domenicali arrived at Lamborghini two years ago, famously switching from being a Ferrari man (he was Scuderia Ferrari's Formula One team principal from 2008 to 2014) to joining the rival brand from Sant'Agata.
Partnership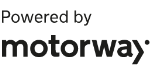 Need to sell your car?
Find your best offer from over 5,000+ dealers. It's that easy.
Despite the Urus being signed off before he arrived, Domenicali loves it – and believes it should be the key to unlocking an unprecedented period of growth and sales success for Lamborghini. "We are already sold out for the first year," he says. "Because of the Urus we have had to double the footprint of our factory and increase the size of our workforce. We aim to double our total sales in 2019."
Some CEOs would admit it's depressing when an exotic sports car brand has to turn to SUVs in order to double sales, but not Domenicali. "Depress isn't the right word," he says. "I believe the super-sport sector can't reach the numbers of cars we aim to build; the only way to stay in the market is to go to SUV." He admits the Urus's sales will directly improve Lamborghini's ability to build another Huracán and Aventador. Put like that, it's clearly a car we should be grateful for.
With Domenicali's phone pinging every few minutes to indicate yet another E-mail, I concentrate on getting the Urus to our overnight stop – and am again glad we're in an SUV. Within an hour the weather turns from grey skies to thrashing rain, thick snow to glorious sunshine and back to mizzle; the Urus just shrugs off every possible condition. I'm flicking between Strada (street) and Neve (snow) driving modes, but as we near our hotel the weather improves and I can try out the other side to the Urus's nature.
In Sport mode the car stiffens, and there's a whiff of Lamborghini's typically mad character. Switching to Corsa – which also loosens the track control and opens up the exhausts to maximum – releases the full unhinged Lambo. The Urus becomes a proper sports SUV, squats into the scarred asphalt and sprints between apexes, its V8 snarling all the while. With the CEO on board, it's a special drive.
Next day, it's time to head back to Reykjavik – but not by Highway One. Instead, we gravitate towards Iceland's characteristic – but dangerous – gravel roads. We stop off at various points for pictures, including the iceberg lagoon at Fjallsarlon and the stunningly remote Dyrholaey Lighthouse. The Urus proves itself surprisingly adept, lapping up opportunities to ford icy rivers and climb slopes cut into extinct volcanoes. It's no Range Rover, but it's arguably more capable than it needs to be for its intended market.
And what is that market, I ponder as we sweep into the airport car park? Not typical Lambo owners, that's for sure. But as a car to entice a new type of buyer, the Urus is a winner. The last word goes to Domenicali: "We were producing 2,000 cars five years ago; now we are heading to 8,000 in 2019. We've hired more than 700 people in two years and doubled the size of our factory. It's incredible."
Click here for our in-depth review of the new Lamborghini Urus SUV...