Best driving roads in the world 2021
Once the world opens up again, road trips are likely to hold fresh appeal. Here are some of the best driving roads in the world to try
As coronavirus has exerted its grip on the world, lives have been dramatically changed, and for those of us who enjoy a little wanderlust, the restrictions on travel have been particularly hard to accept.
The opportunity to see new places has been greatly diminished. In 2020, travelling abroad was a gamble that many, quite predictably, were unwilling to take. But although the situation remains difficult and changeable, there is at least some hope for 2021. A new year is upon us, so now is the time to start getting your plans together, or at least thinking about doing so.
If Covid has taught us anything, it's that life is short and fragile, so why not turn into reality that once-in-a-lifetime dream road trip you've always promised yourself?
To provide you with some inspiration, we've assembled an array of the best driving roads in the world. They encompass some very different landscapes, cultures, climates and terrains, but each road is sure to provide memories that are guaranteed to last forever.
You may fancy all of them, or just one or two, or even have your own ideas. But these best driving roads will inspire you to get out to explore our wonderful planet as soon as it's possible, and in the best way imaginable: from behind the wheel of a car.
Best driving roads in the world
Lasseter Highway, Uluru, Australia
There are many adventures to be had in the Aussie Outback, but to recreate the mystique of days of yore try the Lasseter Highway, named after Harold Lasseter, a gold prospector who claimed to have found a gold reef in central Australia.
The 152-mile highway, in the Northern Territory, will give you a taste of Outback life, with its bewitching red-earth scenery and small settlements, including cattle stations.
To end your road trip on a spectacular high, you'll arrive at the Uluru-Kata Tjuta National Park, home of the magnificent and iconic Uluru sandstone rock.
Chapman's Peak, South Africa
Sitting in the shadow of Table Mountain, Cape Town has one of the most exquisite natural settings of any of the world's major cities.
It's also blessed by having one of the world's great roads on its doorstep, with the 5.5-mile Chapman's Peak Drive following the rugged coastline through 114 bends, from the fishing harbour of Hout Bay, up to Chapman's Point, and then down to Noordhoek.
With sandy bays and the Atlantic Ocean down below, the beauty is mesmerising; indeed, the setting is so perfect it has become a popular location to film car adverts over the years.
Transfagarasan Highway, Romania
Built on the order of Nicolae Ceausescu between 1970 and 1974, this 93-mile route across the Fagaras Mountains was one of the former dictator's many vanity projects.
History lesson over; what you really need to know is that it delivers everything you would expect of a snaking road in the mountains: colossal cliffs, gargantuan gorges and some of the most devilish hairpins you'll ever encounter.
It's open from June to October, but it can get busy, so avoid weekends and do the trip over two days to get the most out of the experience.
Tian Men Shan Big Gate, China
Not a trip for the faint-hearted. Located in Tianmen Mountain National Park in Hunan Province, this 6.8-mile road wriggles up the mountains, rising from 200 metres above sea level to 1,300 metres at its highest point.
Partnership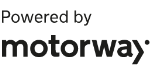 Need to sell your car?
Find your best offer from over 5,000+ dealers. It's that easy.
Concentration is key, because there are 99 bends to negotiate, as well as narrow tunnels, a disconcertingly bumpy road surface, and no stops for respite (or to savour the views).
In 2018, Italian Fabio Barone did the route in 10 minutes 31 seconds in a Ferrari 458, and while a more sedate pace is recommended, make it to the top and you have 999 steps to climb before arriving at Heaven's Gate, a natural rock arch said to be our link to the gods.
Jebel Jais Road, Ras Al Khaimah, UAE
Ras Al Khaimah sits in the shadow of Dubai and Abu Dhabi, but is worth exploring for a purer look at Emirati life.
The highlight of any trip for petrolheads is unquestionably the Jebel Jais road, a 12.5-mile route built over the past decade. It slithers its way to the summit of the Hajar Mountains, 1,934 metres above sea level.
A glorious collection of twists, turns and hairpins, it's an astonishing construction feat that blends a great road surface with top views to create a truly breathtaking drive.
And if you fancy adding to the excitement, you'll be greeted by the world's longest zip wire once you reach the top.
Nandaru Loop Bridge, Japan
Most of our suggestions here provide the opportunity to appreciate natural beauty, but if engineering ingenuity is your thing, this bridge is a must-see.
The double-spiral construction was the solution to a thorny problem: how to build a bridge from one mountainside to another when both are so steep that a road at the same elevation on either side isn't feasible.
The bridge, which is just over half a mile long, has a speed limit of 18mph, is 80 metres in diameter, and takes cars up (or down) 147 feet. Oh, and there's plenty of natural beauty to savour as well, with the nearby Kawazu village famed for its cherry blossom trees.
Invuik-Tuktoyaktuk Highway, Canada
Fancy a drive to the Arctic Ocean? Here's how: the Invuik to Tuktoyaktuk Highway is a recently constructed 86-mile, two-lane, all-weather gravel road that has made reaching the remotest parts of Canada's Northwest Territories much easier.
You can drive along it all year round; summer brings 24-hour light, while winter affords the chance for an overnight stay in an igloo.
Whenever you go, you'll marvel at the serenity of the wilderness and the landscapes, plus have the chance to encounter wildlife including bears, lynx and reindeer. Journey's end is the village of Tuktoyaktuk, where in winter you can walk on the frozen ocean.
Pacific Coast Highway, California, USA
Believe the hype: California's iconic road trip is everything you might expect, and more.
Bookended by two world-famous cities, Los Angeles and San Francisco, the route intermittently hugs the beautiful Pacific Ocean coastline and serves up a selection of regal ocean views, peppered with stunning national and state parks, and even forests.
The highlight is Big Sur's Bixby Creek Bridge; cross that in a Mustang or a Corvette with the Beach Boys on full volume and you really will be living the American dream.
Mount Evans Scenic Byway, Colorado, USA
The highest paved road in America takes you a mind-boggling 14,130 feet into the sky as it transports you towards the summit of the spectacular Mount Evans in Colorado.
The byway is only open from Memorial Day (late May) to Labor Day (early September) because of weather conditions, but the rewards are worth it.
There are astounding views of virtually the entire state at the top, and driving through – or even above – the clouds is mind-boggling.
Base yourself in Denver, 60 miles east, and a day trip takes you through 9,000 feet of elevation gain.
Death Road, Bolivia
Full disclosure: driving along what was once named the world's most dangerous road is no longer allowed in a private car.
However you can still get a flavour of the legendary Yungas Road, which twists 43 miles from the Bolivian capital La Paz to Coroico, in a bus or on a bike tour. The mountainous route is a chilling combination of single tracks and 900m-high cliffs with no guard rails; little wonder it claimed the lives of up to 300 drivers per year until the early nineties. And, after your bike tour, drive along the alternative route, opened in 2006, to get a full appreciation of the majesty of this South American nation.
Now you've read about Death Road in Bolivia, check out the UK's most dangerous roads here...