Tilke Racetracks: how to design a circuit
We catch up with Dr Carsten Tilke and discuss the challenges in creating a new racetrack
What goes into making a great race track? Is it a factor of the circuit's design, how it blends in with the surrounding landscape, or is it an accumulation of testimonials from internationally famous racing drivers? Or maybe all three?
To answer those questions, we spoke with Dr Carsten Tilke, Managing Director of Tilke Engineers & Architects, the elite German firm that has been charged with building today's FIA-certified F1 and MotoGP race tracks. To get some perspective from the driver's side, we also sourced comments from 2016 F1 champion Nico Rosberg, as well as former F1 and Le Mans driver Tiff Needell.
Since Carsten's father, civil engineer and former racing driver Hermann Tilke established the company in 1984, the Tilke team has designed or overhauled 19 Formula 1 tracks including Azerbaijan, Bahrain, Circuit of the Americas, Fuji, Hockenheim, Istanbul, Korea, Nürburgring, Sepang, Shanghai, Sochi, Valencia and Yas Marina.
"The bulk of the requests to build F1 tracks come from governments, who always want their circuit designed and built in a certain time frame to coincide with their first high-profile international race," Carsten Tilke says. "By a set date we need to meet their requirements, which may include a request to fit inside a certain area or piece of land, or a 70,000- or 100,000-spectator capacity." Tilke says, however, that the design must be quickly altered if the client suddenly wants to stage both F1 and MotoGP races. "As soon as motorcycle racing is added to the mix, we must add more substantial run-off areas with gravel traps to help slow the bikes and riders when they come off at speed. Pure F1 tracks or private-track clients are happier to just have asphalt run-off areas that don't penalise mistakes."
According to Tilke, clients want great track design and thrilling corners, combined with state-of-the-art facilities. When asked what goes into making a thrilling corner, he replies: "Such a turn requires good flow and elements that challenge a driver. For example, Eau Rouge at Spa is a full-throttle corner for F1 cars, but still requires perfect timing. In contrast, GT3 and production cars and bikes must lift and balance their machines through Eau Rouge, which is actually three corners. But what is important is the exit speed from the third corner, because if you do not maintain your highest speed here then you will be overtaken at the end of the following straight."
Another turn which Tilke touts as a recipe for creating thrilling corners is the high-speed Turn 8 at Istanbul. This comprises four left-hand turns that require the drivers to perfectly balance their car through all of the turns. As Nico Rosberg says: "You need to make one steering input and hold it, so you actually make one radius out of four apexes. This allows the car to flow to its highest possible speed."
Tiff Needell adds: "I like Spa's Eau Rouge and Madgwick at Goodwood, but there's perhaps no more challenging a circuit than Monte Carlo. If we're talking about a series of corners I would add the approach to Massenet, as this long left hander funnels you over to the left of the track – right in front of the door to the Hotel de Paris – from where you flick right to a late apex and fire yourself over the crest and begin that epic plunge down to Mirabeau." Such thrilling corner sequences can define a track, and their essence is what track designers strive to input into new designs.
Private sector
"Creating memorable F1 tracks is our main aim, but we also enjoy doing private tracks", Tilke says. 
Partnership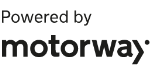 Need to sell your car?
Find your best offer from over 5,000+ dealers. It's that easy.
"In the same way as my team gets excited designing a new F1 track, we also get just as much enjoyment when offered a great piece of land and interesting topography with ups and downs combined with beautiful surroundings.
"One private club circuit we are currently working on is The Magarigawa Club, just south-east of Tokyo, Japan." Due to open in 2022, this private member track is 2.17 miles long and has 22 corners with 79 metres of elevation. 
Magarigawa is being built by car dealer Cornes Group Ltd, and is not designed to stage races, allowing Tilke's team the flexibility to lean towards more extreme aspects, such as those found on Germany's famed Nürburgring Nordschleife. "If you don't have to comply with F1 FIA regulations and you don't have super-high speeds, then you can add more flowing corner combinations and asphalt run-offs that won't damage cars if they go off," he says.
While F1 track design requests are fewer now, Tilke is getting more invitations to design private tracks such as Magarigawa, Bilster Berg in Germany and Monticello Motor Club near New York. He was fascinated to see the new Escapade Pads design at Silverstone, but explains that we will see more and more private tracks and special facilities like the pads being built for the super-rich as it becomes more difficult to drive supercars on public roads due to increasing performance, and growing traffic. 
"An important aspect is that such facilities have a good business model and are financially viable so they will definitely thrive," Tilke adds.
In the same way as an increasing number of people are actively seeking horse-riding venues, Tilke believes that in the near future, when we are surrounded by autonomous cars, there will be an ever-growing number of people who want to go to race tracks, such as Bilster Berg and Magarigawa, to drive their cars, because such facilities will be the only places where sports driving will be possible.
Virtually on track
After trying Tilke's planned Magarigawa track on a simulator for myself in Tokyo, I'd have to say that this circuit does test a driver, and significantly. 
As I pushed a Lamborghini Huracán to the max on the simulator, it was obvious that Tilke's team had created a challenging, technical track. There's a tricky hairpin that requires three directional changes in less than three seconds, several uphill blind corners where you can see nothing but sky and trees and, in the spirit of Turn 8 at Istanbul, a very challenging triple right. 
As ex-F1 racer Tiff Needell said after seeing a virtual hot lap: "The final sector requires real concentration."
Needell argues that perhaps Tilke includes too many corners in some designs. He is happier with somewhere like Goodwood, which has six corners. "All are different and challenging, and they allow overtaking," he adds.
What is your favourite race track? Let us know in the comments below...