How do you make a black cab green? EV upgrades for the iconic London taxi
Is an electric conversion the most environmental way to keep our capital's fleet of black cabs moving? We find out
Down an unassuming cobbled mews just off the Elephant and Castle roundabout in south London, two LTI TX4 black cabs sit tight against some sprawling ivy. If you were only passing, you'd likely think nothing of it; until recently these previous-generation taxis were 10-a-penny in our country's capital.
But look a little closer and you'll notice that each has a cable trailing from their chrome grilles, connecting to a standard domestic plug socket inside an open building. While they both started life as hard-working diesel cabs, they're now testbeds for Clipper Automotive's EV conversion – designed and engineered to give these otherwise-defunct workhorses a second life.
The premise was relatively simple, as co-founder Dr Alex Howard explains: "It was one of those ideas that annoyed me for a while. I cycled around London a lot and I couldn't believe these diesel cabs were still here.
"I looked into it – I'm an engineer by background – and met up with my co-founder who wanted to get into something similar. We said, 'let's have a go at the prototype ourselves'. And we did, in my dad's garage."
That first test model, completed in 2019, was a little different from the working vehicles Howard now has plugged in just a stone's throw from major London landmarks such as the Houses of Parliament and Big Ben. Using the internals from a Nissan eNV200 – good for around 120 miles of range – and an older TX1 cab, this early experiment won them some funding from Innovate UK, an organisation that helps commercialise businesses through an extensive support network.
The money allowed the team to develop that first prototype and build the cars we find ourselves standing alongside. The Covid-19 pandemic, a restrictive and uncertain time for so many, gave Howard the opportunity to concentrate on Clipper full time. "From there, we took the project and match-funded it with friend-and-family investors – further developing the system to get these on the road," he tells us.
The trouble is, while Howard's done enough to satisfy various governing bodies, Transport for London (TfL) – the organisation that oversees all black-cab licensing in the capital – so far hasn't signed it off for official use.
"We've proved that these work," Howard explains. "We get them through their MoT, they've been inspected by the VCA [Vehicle Certification Agency], then the DVSA [Driver and Vehicle Standards Agency] gives them an IVA [Individual Vehicle Approval] certificate, which is enough for many councils to licence them. Not TfL."
As it stands, the two working TX4s have been granted Hackney Carriage numbers for Oxford, and it's possible a taxi driver in Plymouth may be interested in running one on a short-term lease.
"Oxford will licence them. Birmingham has approved them, as has Edinburgh," Howard says. "Plymouth has said it will. Loads of places have said that they will."
A big issue is the age and condition restrictions that cities have on these commercial vehicles, and this is the biggest hurdle currently preventing Howard selling or leasing to drivers in London. The protocol is in place to ensure the safety of the cabs and the people using them.
Partnership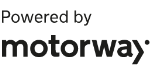 Need to sell your car?
Find your best offer from over 5,000+ dealers. It's that easy.
"People turn up in all sorts of things," Howard explains. "[The inspectors] have to find a reason to say no. The age limit is a useful way of making sure the fleet stays up to date.
"Birmingham has recently tightened up on its garages – reducing from 20 to six. So they've got tighter control over quality. I've proposed to them that they take the date we did the conversion, and we provide some assurances on the quality of the chassis, the body, everything like that. Then the clock starts again, or they add five years, 10 years, that sort of thing. Birmingham is in the process of thinking about that now," Howard adds.
As it stands, the conversion isn't cheap. Howard moots a figure of around £40,000 – on top of the cost of the cab – to rip out the old diesel engine and replace it with Nissan Leaf running gear. "If we can come in at 30 grand or under, then it starts to become viable," he says.
He also suggests that with economies of scale, Clipper could offer a rental plan for around £250 per week – slightly more than an old diesel cab, but less than a hybrid LEVC TX: "If the drivers can charge it at home, it'll be a lot cheaper for them," Howard is keen to point out.
Yet none of this matters if the electric TX4 doesn't work in normal use. As with its forbear, it needs to be a no- compromise vehicle capable of carrying five passengers and their luggage without interruption, from noon 'til night.
Inside, the taxi is unchanged, so you get plenty of space on the rear bench and the usual pair of fold-down seats attached to the central divider. The rarely used boot is taken up with the electric gubbins, however – so passengers would need to store their suitcases by their feet. It's a similar story up front; the TX4 will never feel modern – there are no touchscreens, digital instruments or head-up displays. But those coming from an old diesel cab will feel right at home. There's a small monitor in place of one of the air vents – showing battery and charge information – and the dials have been updated with Clipper's logo and some electric-specific icons and warning lights.
The cab still starts with a conventional key, but in place of the old-school automatic gearshifter sits a discreet rotary controller. Overall, it's a simple but effective conversion, with everything you need and nothing you don't.
It feels similar to other EVs when moving off: largely quiet, and nippy enough. But we're constantly reminded that this is a prototype that's based on a platform that's more than 25 years old. The driving position is a little awkward, the steering is slow, and there are lots of clunks and creaks as you traverse the broken city streets. We suspect that these would be largely masked by an unrefined diesel motor.
Yet the electric integration works really rather nicely. As is true with any diesel car converted to electric, the upgraded TX4 is completely free of powertrain vibrations – something especially obvious when pausing at junctions or traffic lights.
Outside the London Eye, we decide to pounce on a few unsuspecting cabbies, some of whom look over at the Clipper with intrigue before we've even parked up.
Colin, a black-cab driver for 27 years, is the first to show an interest. He replaced his diesel taxi with a TX last year and while he clearly likes driving his new hybrid, there's definitely some resentment at having to give up a perfectly serviceable vehicle solely on legislative grounds.
"I sold my [old TX4] for £400 to a bloke in Liverpool," Colin told us. "If [the Clipper cab] had been out a year ago, I'd have gone for it; I do 90 miles a day, so it would suit me."
But not everyone is convinced. Alan's another cabbie who's been working in London for 35 years and is clinging on to his diesel workhorse; he's not convinced electric is the answer: "It's becoming harder and harder to find a charge point," he says. "I do 60-70 miles a day, but if you had a long job you'd have to turn it down."
Our final cabbie, and another TX4 driver, is Bobby. He's more receptive, and not put off by the idea of driving an older cab. "I'm used to it. You could tighten every bolt and they'd still rattle," he says with a smile on his face.
But he has his questions about how feasible the project is, particularly for those in London: "Even the [hybrid] ones only have 15 years. What happens after that?" he asks.
Bobby's referring to TfL's rigidly-imposed shelf life for all black cabs in the capital. Since 2018, all newly licensed taxis must be zero-emissions capable (ZEC) – a rule that now sees almost 50 per cent of vehicles comply.
Ultimately, TfL's decision to (thus far) not allow licensing of the Clipper Cab comes down to the date of registration.
A TfL spokesperson tells us: "We are always happy to work with any company wishing to make modifications to licensed taxi vehicles, with our primary consideration the safety of passengers, drivers and the wider travelling public. In all cases [the company] must demonstrate that the modifications meet our published vehicle standards set out in our Conditions of Fitness and Inspection Manual, which includes the age of the vehicle."
When pushed, TfL adds that the age of the vehicle is "non-negotiable" – suggesting Howard's plan to see his taxis serving the streets of London will need to remain a pipe dream for the time being.
But heading back to base, we learn that Howard's long-term goal is to use the learnings from these transformed taxis and apply them to other models – in a kind of plug-and-play kit: "The taxis are a sort of stepping stone for other vehicle types," he tells us.
"Other fleets – Royal Mail or Openreach, for example. There are so many opportunities for vehicles that get used a lot that should be electric. Farmers or construction companies – they have vehicles that are expensive pieces of kit. It's worth spending 40 grand or whatever converting to electric and extending its life," Howard explains.
There are a few hurdles to overcome, of course – funding for one, but using salvaged Nissan powertrains will naturally limit how quickly Howard can scale his business.
"There's a finite supply – maybe one a week," he says. "That approach will only keep us going for so long. It's a way of getting the taxi conversions done, and the bill of materials makes it viable for the taxi driver; as soon as we buy new battery packs, the cost goes up. When we get into the hundreds, the costs come down again."
We ask if importing new parts from Asia could be the answer? "I'd like to be able to source [batteries] in the UK," Howard tells us. "But Chinese manufacturers are contacting me, trying to sell to me – even in relatively small volumes."
One to watch, then. There are countless studies online that detail the environmental impact of assembling a new vehicle from scratch – with EVs generating as much as 30 per cent more CO2 than the equivalent petrol or diesel model through the manufacturing process alone.
Depending on whether an electric vehicle is charged with 100-per-cent green energy will ultimately dictate the break-even point, but it could be tens of thousands of miles before an EV's environmental impact is deemed to be cleaner than that of a comparable internal-combustion-engined model.
Recycling, therefore, has to be a viable solution. All required parts have already had their substantial CO2 impact accounted for, and any further use is almost entirely emission-free. You never know, keeping the iconic TX4 on our streets could boost tourism, too.
Low-emission taxi alternatives
Of course, the Clipper TX4 isn't the only low-emission alternative to a dirty diesel. Whether it's something purpose-built such as the latest hybrid LEVC TX, or a mainstream EV that can double as a private-hire vehicle, our cabbies have never had it so good.
LEVC TX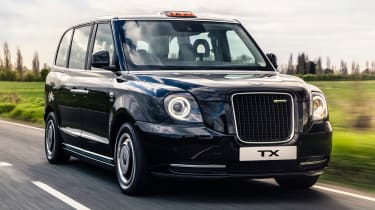 Designed so that cabbies could dip their toe into the world of electrification without being bound by a restrictive EV range, the hybrid TX is capable of up to 78 miles of EV running. It's currently the only vehicle available for licence in London.
Nissan Dynamo (eNV200)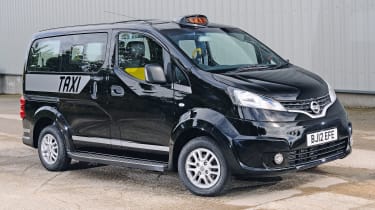 Recently discontinued, the eNV200's life as a licenced black cab called the Dynamo was short lived. The donor car's demise means there's now no zero-emission option for Licensed Taxi Drivers Association members, but its makers say they're working on an all-electric replacement for the old van.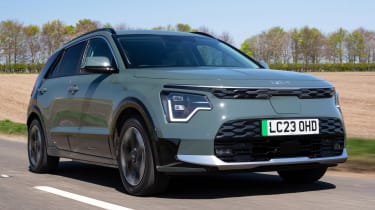 You'll see plenty of brand-new Kia Niro EVs serving our cities with private-hire stickers in the windscreen. These aren't licenced for use as black cabs, but their practicality and efficiency have won the hearts of Uber drivers up and down the country.
Click here for our list of the best electric cars on sale...