Ford to offer one month car finance deals in the US
Ford's monthly deals will bundle insurance, roadside assistance as well as any maintenance fees into a single package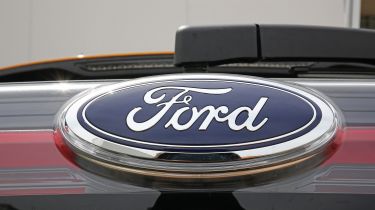 Ford has announced it will start offering car finance deals as short as one month in length to buyers in the US who do not want to or cannot afford longer, yearly leases. The arrangements are part-way between a conventional car finance deal and a car hire agreement and could have implications for the way we pay for cars in the future.
The US car maker said it will offer a new form of "variable-term leases with flexible payment options" where buyers could commit to leases as short as one month in length. The monthly finance "subscriptions" will bundle maintenance, insurance and roadside assistance into a single monthly premium which can be renewed or opted out of each month.
The scheme will be run by the tech company Canvas, but is backed by Ford's US consumer financial credit provider, Ford Motor Credit. David McClelland, executive vice president of marketing and sales at Ford Motor Credit said that Ford "recognised the need for financial services and technology to facilitate our future vision."
• Car finance deals explained: how to pay for your new car
Ford acquired Canvas, formerly known as Breeze, in November 2016. The tech company specialises in providing short-term vehicle finance to ride-sharing drivers such as Uber and Lyft. Ford is now using the tech company's web-based platform and knowledge of short-term leasing to appeal to a wider audience. The scheme is expected to appeal to young drivers in particular who may not qualify for conventional finance.
The scheme will start in San Francisco, but plans are underway to roll it out to other cities in the US. With car finance accounting for 86 per cent of new vehicle sales in the UK, a similar scheme could be introduced in the UK, too.
Ned Ryan, co-founder of Breeze and chief executive of Canvas said: "Our mission is to identify, test and launch financial products that meet the changing needs of consumers. Were addressing the void in the consumer space between daily rentals and long-term (financial) commitments."
Would you be interested in swapping for a new car every month? Tell us your thoughts in the comments below...