New Ford Mustang teased ahead of 2023 reveal
Ford hints that the next Mustang will retain a manual gearbox and V8 engine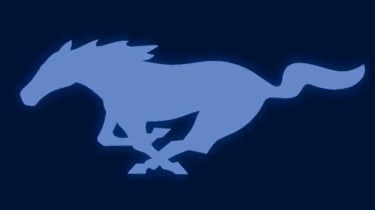 1/6
The Ford Mustang is one of the brand's most iconic nameplates, so much so it spawned the firm's first all-electric SUV - the Mustang Mach-E.
Ford has confirmed the popular muscle car will be back for a seventh-generation via a short video clip. It's a teaser that should keep some purists happy.
The soundtrack to the video is clearly a revving V8 power plant - the traditional engine for the Mustang. Whether or not the new car will keep the current version's 5.0-litre naturally-aspirated V8 remains to be seen.
There's also a small graphic of a manual gear knob, confirming the new car will be available with a six-speed manual transmission. It's also likely there will be a version of the new Mustang with the current 10-speed automatic transmission.
Finally, the post says Ford is "investing in Michigan's Flat Rock Assembly Plant to assemble the all-new, 7th generation Ford Mustang." The retention of the current car's production line suggests the new car isn't likely to deviate a whole lot from the usual Mustang formula.
The current Mustang is the first one in its history to be sold by Ford in the UK. It's now only available with a 5.0-litre naturally aspirated V8, with the Blue Oval canning the 2.3-litre turbocharged four-cylinder Ecoboost model.
We can expect the full debut of the all-new Mustang sometime next year, with sales starting in 2024 - which would chime with the Mustang's 60th anniversary.
Check out our list of the best muscle cars ever built...