It's official - Geneva Motor Show is back on
Geneva Motor Show will return in 2024 after this year's event was cancelled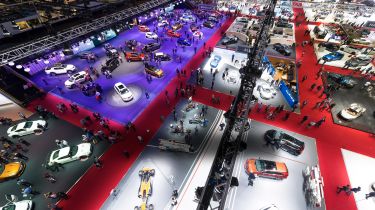 Europe's biggest motor show will make a comeback in 2024. Organisers of the Geneva Motor Show have announced it will open its doors once again between 26 February and 3 March 2024. 
After four years of cancellations caused by the Covid-19 pandemic and then uncertainties over geo-political issues, Geneva will once again play host to the famous car show next year.  The move comes after October this year saw a sister event take place in Doha, Qatar. 
Held at the huge Palexpo convention centre in Geneva and sponsored by Qatar Tourism, the motor show will have a different format in 2024 to help reduce costs for both the organisers and the exhibitors. 
We expect to see ready-made stands for manufacturers and other exhibitors while, to help build confidence that another cancellation won't happen, the venue has already been paid for.  
The Geneva Motor Show will feature the usual themed sections to place emphasis on various parts of the automotive industry. The 'Innovation Pavillion' is a 'lab' for automakers and technology firms to demonstrate their latest breakthroughs. The 'Design District' focuses on the craftsmanship of automotive design, the 'Zero Emission Zone' will look at new forms of clean energy and sustainable transport and the 'Adrenaline Zone' will be for performance vehicles.
Tickets for the general public days of the event are available from December but exhibitors can register their interest now. 
Want the latest car news in your inbox? Sign up to the free Auto Express email newsletter...