'The small car market is facing an ownership revolution'
With small cars getting increasingly more expensive, owners are turning more to PCP deals to get the best value, says John McIIroy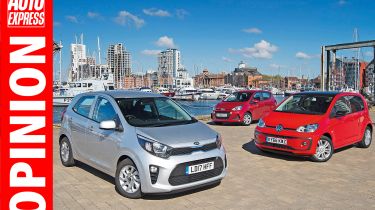 How much are you willing to pay for a small car? Right now, you can find new models from just under £10,000 – but there's an ever-increasing amount of evidence that this is going to change, and soon.
As we reveal this week, the next Honda Jazz is going to get a radical rethink and hybrid powertrains across the range. And that means this pocket-sized practicality star is likely to be more expensive.
It's only part of a growing trend, though, for cars that are smaller but not necessarily much cheaper. That's because the safety kit, refinement and efficiency required for regulations and customer tastes simply cannot be produced cheaply enough to deliver the same price tags that have existed for the past decade or more.
As if to prove this point, the early signs are that the next Hyundai i10 – an affordability champ since the days of scrappage – is likely to carry a list price hike of a few thousand pounds when it arrives at the end of the year. The Korean firm is promising funkier looks and a more premium cabin on its smallest offering – and if the speculation on the numbers is correct, it clearly believes it can charge more for them.
At least there will be another i10; some brands are getting out of the small-car market altogether, hoping to cover it off by selling larger superminis to some customers (often at roughly the same money) and leasing them to others. 
The trick, of course, will be to keep an eye on the 'through the range' sections of the Auto Express comparison tests and look beyond the big numbers. Because as long as the residual values of the new wave of small cars increase in line with the list prices, and interest rates remain low, then monthly PCP payments and three-year lease deals may not ultimately change all that much. It's hard to believe, but it's customers wanting to pay cash and buy outright who stand to take the biggest hit. 
Do you agree with John's comments about small cars? Click here to read through some of our other opinion columns...