Jaguar Land Rover online sales system now fully operational
Jaguar Land Rover's online sales platform is now available for use by all UK customers looking to buy a car remotely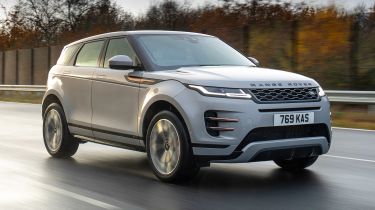 Jaguar Land Rover (JLR) has rolled out its online sales platform to all UK customers, allowing them to buy cars from home without having to visit a showroom.
The platform was introduced in May 2019 as part of a trial, allowing a limited number of customers to buy a Jaguar or Land Rover car online directly from the configurator.
Now, with showrooms closed due to the coronavirus lockdown, JLR has opened the online sales platform up to all UK customers. Buyers can build a car on the configurator, pay for it - either outright or via PCP or HP finance - and then collect it from a dealership. At the Jaguar Land Rover dealerships handover bays have been prepared in line with the latest medical and social distancing guidelines. Some dealers can also deliver cars directly to customers' homes.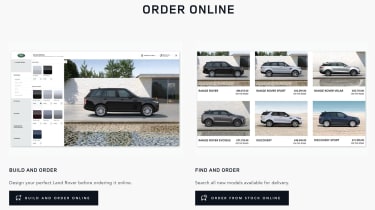 Car buyers can also use the platform to get a valuation on their current vehicle in order to part exchange it for the new one they're buying. There's a virtual showroom system, with phone and video chat sales appointments available to customers, too.
The first car ever ordered through the sales platform was a £119,000 Range Rover. Data from JLR also shows that the platform draws a higher proportion of female buyers than traditional dealerships do.
Rawdon Glover, managing director of Jaguar Land Rover UK, said: "Buying a new vehicle may not be the first thing on people's minds, but for those customers who do want to have a conversation about a new or pre-owned Jaguar or Land Rover, we are here to help.
"We have been refining our online customer journey for a while and, thanks to the support of our retail partners, we can now provide a comprehensive, convenient and flexible service that is safe for our customers and our staff."
Would ever buy a car online? Let us know your thoughts below...